2021 Nonprofit Website Design Trends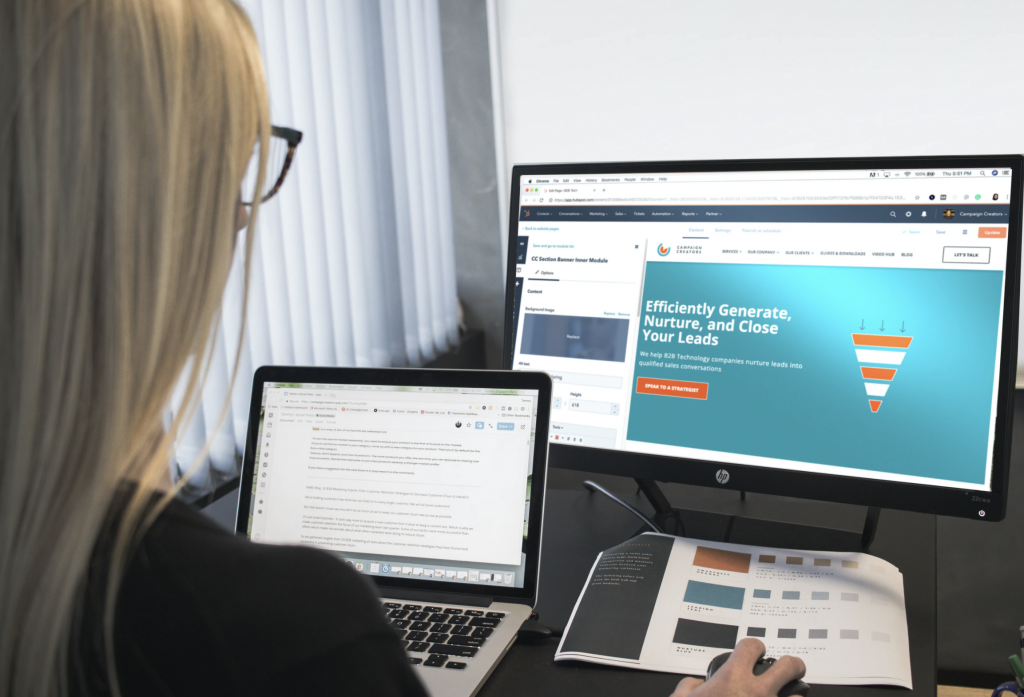 2020 has been a challenge for nonprofits.  Yet even during these difficult times, nonprofits have come to understand the importance of their website in promoting their mission.  Without the benefit of in-person contact, nonprofits have relied more and more on their website to do the heavy lifting.  As an experienced nonprofit website design firm, Redstart Creative has noticed a few trends that we expect to see more of in 2021.
Rethinking the purpose of the website
The first trend is in rethinking the purpose of the website and message being sent to potential supporters or clients.  Many nonprofits have used their website in the past almost as a brochure.  They'd put a bit of information on the site, but mostly relied on in-person connection to get the word out about the organization.  Nonprofit organizations have also traditionally not connected social media with their website.  So the messages they're sending are not mirrored across their different online platforms.  An inconsistent message And so it would lead to a disconnect between the potential donor and the organization's mission. Luckily, nonprofits are starting to understand that they need to have one unified message across all of their online platforms to engage with supporters consistently.  
Adding additional functionality
Nonprofits are starting to understand that the website can be used not only for marketing but also for communication with supporters.  At Redstart, we call it giving your website a job.  A website takes time, energy, and resources; so it makes sense for it to incorporate specific functions in order to make your staff's life easier. Functions such as making appointments, contacting specific departments, registering to volunteer, RSVPing for events, can all be handled by the website.  
Redstart Creative builds websites in WordPress.  The benefit of this platform is that it allows us to add almost unlimited functionality to our client's websites. All of the plugins we use can be customized to fit our client's specific needs. In addition with so many applications becoming cloud-based, we can connect your website to the software you already use in order to make the data collection process more efficient. 
Using Page Builders
Redstart Creative has been using page builders for the past decade for our client's sites.  So what are these page builders and why are they a great option for nonprofits? Page builders are WordPress plugins or themes that allow you to drag and drop elements to design completely custom pages to fit your website's content.  Redstart currently uses Beaver Builder, but we've also worked with Divi and Elementor as well. Unlike old school themes from the past that forced you to use the same layout across the entire website, page builders allow you unlimited choice in how your content is displayed on a page.  
Having multiple options to display content makes it easy to share information about your organization without overwhelming the potential donor.  You may have some content that is more structured, like press releases or blog posts.  And you may have other content that you're not sure what to do with but maybe it needs to have more images that go along with it, or it's a lot of text and you need to figure out how to display it, or you have statistics you want to showcase.  The benefit of page builders is that they typically come with pre-installed modules that are a snap to enter your content and customize.  The modules will take on the styling of your site automatically so all you have to do is add the content.  Examples of modules include: 
Tabs

Accordions

Number Counters

Testimonials/Quotes
As we work to create websites that help nonprofits create awareness about their organization and reach new donors these trends will continue to be effective. 
Find out more about Redstart Creative's web design services.