Funny Thing About Google Alerts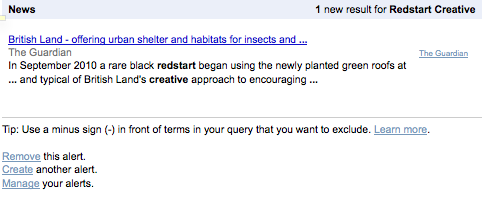 Google Alerts is a great way to keep tabs on topics of interest using Google's powerful search engine. You enter a topic and receive emails when it is mentioned online.
It is great to monitor what people are saying about your business or organization. Of course we have "Redstart Creative" plugged in and this week we received an interesting google alert: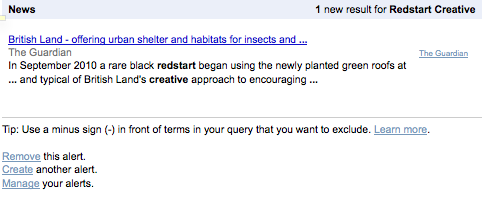 Mmm…we dont' remember being in Europe.
As it turns out this is an article on urban habitats created in London and how it is benefiting the "Black Redstart", a bird native to Europe. It's name is very close to our namesake the "American Redstart" – a small songbird.
So you never know what you'll learn using Google Alerts.