Annual Appeals: Acknowledgement Ideas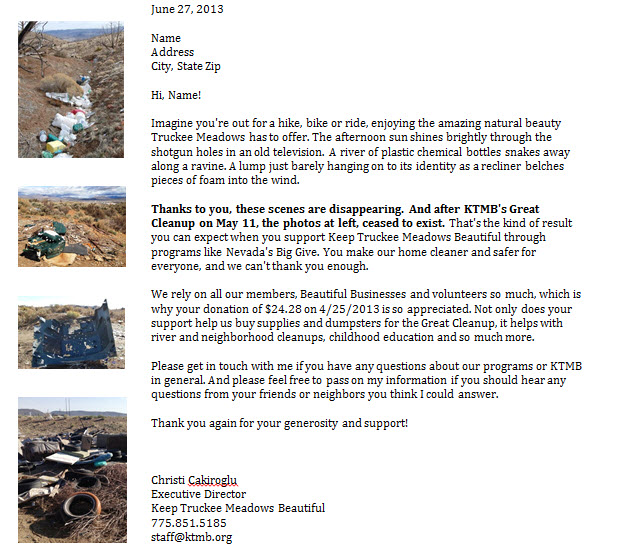 In our previous two blogs on annual appeals, we looked at how to reach the right people and entice them to open your letter, and alternate donation formats. Today we will look at innovative ways to thank your contributors and keep them engaged throughout the year, increasing the chances that they will then contribute to you again the next time your appeal reaches their mail box.
You know that your donors must be thanked and be shown the impact of their gift. This is often done by a thank-you letter. This article from the Showcase of Fundraising Innovation and Inspiration has a great rundown of how to improve your thank-you and starts with an excellent point about making your donors feel like a person rather than a number. There are also simple fixes to the traditional letter, as this before-and-after example demonstrates, such as adding visuals of the work their donation funded.
Everyone wants to feel their donation, no matter how small, is appreciated by the organization. Seen this way the acknowledgement process is not simply a needed step of fundraising, it is the beginning of nurturing a long-term relationship. Of course, from that angle, acknowledgement should end with a letter. This article from the Association of Fundraising Professionals has some great ideas on annual appeals including the follow-up process. Among the ideas is to discuss a gift's impact and express thanks in the more traditionally business like email gift receipt.
Never forget that engaging supporters via your social media presence is a great way to demonstrate their impact year-round. By citing the support received during the annual appeal as critical to the success of the activity or program shown on your network, they get a reminder, potentially months after their initial thank-you of the influence of their gift. If using fundraising tools like crowdfunding or monthly giving programs, it's important to keep your donors up to date on the progress of your campaign or how their gift is making an impact.
We hope you've found some ideas in this series on annual appeals to help you in your efforts this year. There are lots of ways to stand out from the crowd and keep your organization fresh in donor's minds. We here at Redstart Creative would love to talk to you about your appeal or any other campaign you have coming up. Give us a call at 443-798-2773 or email rebecca@redstartcreative.com to see what we can do for you.
Part One – Trends and Tips
Part Two – Mailing Lists and Envelopes
Part Three – Trends in Giving