Annual Report Trends: Less is More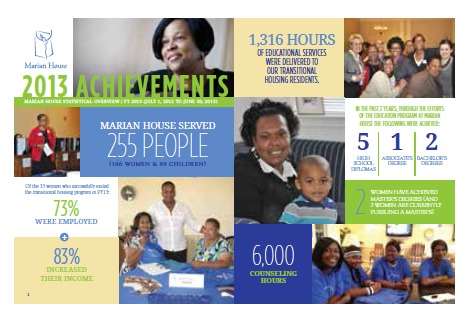 In our last two blog posts we looked at engaging content and the debate between print and online formats. today we look at the trend of brevity. Many organizations are producing a one page online report or a postcard report. This gives donors a simplified report and makes the organization really examine the core of their message. For the organization, of course, it is also less expensive to print and mail. This blog post lays out some pros of the format and provides an example.
As a trend, brevity also extends to text. Instead of long blocks of text, focus on data and stats graphically portrayed. What is an example of making an impact with quick data? Kickstarter included that: "In 2012, 2,241,475 people pledged a total of $319,786,629." That quick bite gives a good picture of what the group did that year. The Kickstarter report and several other great annual reports, including Warby Parker (see below), can be seen through this blog post from designmodo.
Companies can discuss their employees in an unconventional manner. Warby Parker decided to flip the annual report concept on its head and talked about employee coffee & bagel consumption. It resonated, prompting positive responses on Twitter and good publicity. This Zapier article gives a great breakdown of this report's success along with several other companies.
Our annual reports blog series gave some ways to rethink your annual report. One unifying theme in all these trends is that the modern annual report is creatively reflects the personality of the organization that mails it. With that in mind, the first step is to think about that organizational personality. Want to talk about your ideas for an annual report with us? We can be reached at 443-798-2773 or rebecca@redstartcreative.com.
Part One: Content that Makes an Impact
Part Two: Print vs. Online