Fresh Ideas and Collaboration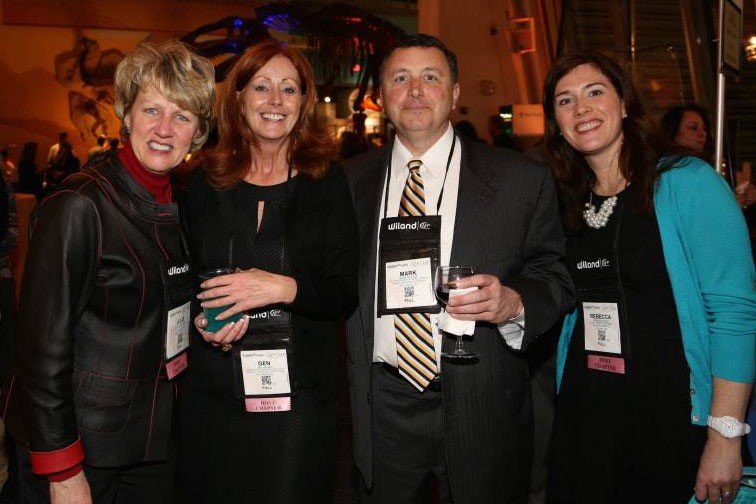 By Rebecca Teaff, Owner and Chief Creative Officer
From March 29-31 I attended the Association of Fundraising Professionals International Fundraising Conference in Baltimore with over 3,500 attendees. I was a first time attendee, but luckily knew a bit of what to expect because I served on the AFP Maryland Chapter Host Committee.
First off, what a tremendous conference! The site, the organization and the hard work put in by AFP International and all the speakers was evident. And a special shout out to our local chapter event Charms of the City that was a spectacular success!
What struck me the most about the conference overall was the collaborative environment among all the fundraisers attending. There were conversations over coffee, between sessions, and even between outlets while sharing iPhone chargers. I love collaborative environments so I felt right at home. There was even a conference app to encourage interaction and meet-ups for participants.
My favorite session by far was I Wish I'd Thought of That (IWITOT) by The Showcase of Fundraising Innovation and Inspiration (SOFII). Over two morning sessions 15 or so fundraising experts shared ideas. It was 15 presentations in the place of two – jam packed with info. I am anxiously awaiting the release of the case studies via SOFII.
Two of the best examples were Humbert, a character created to fundraise for the Humber River Hospital Foundation and this video created to support the work of Degage Ministries .
A huge highlight of the conference were the key note speakers: Whoopi Goldberg, Seth Godin and Isabel Allende. They were all powerhouse speakers! Isabel Allende was touching as she talked about how small actions made huge results. She brought much of the audience to tears with her passion. I could go on and on about it but I will leave you with a few of my favorite thoughts.
"You raise money, I'll raise awareness and we'll meet in the middle to help people and save lives." –Whoopi Goldberg
"What are you doing your best work for? I hope it's change." –Seth Godin
"When in doubt, ask yourself what is the most generous thing you can do in this case?" -Isabel Allende
If you want more information about the conference you can check out the Redstart Creative Twitter feed for our thoughts in the moment or search #afpfc for much more from the conference.