Baltimore Eats for Good Launches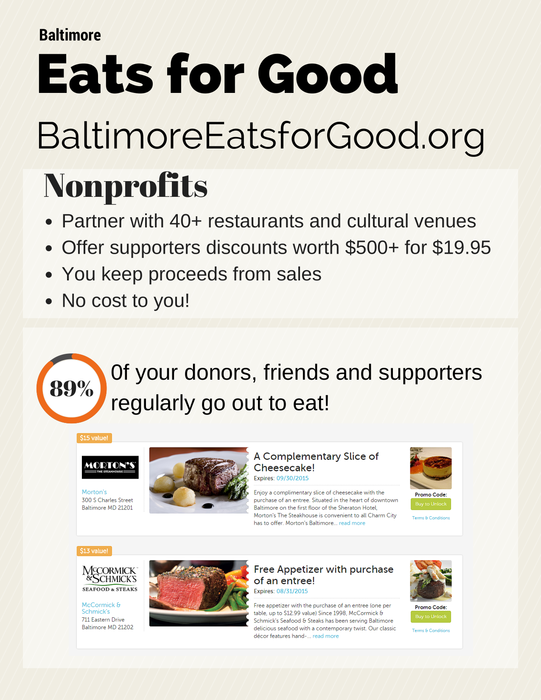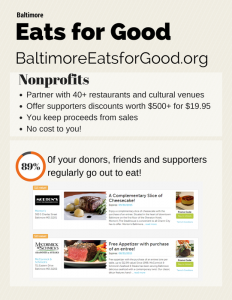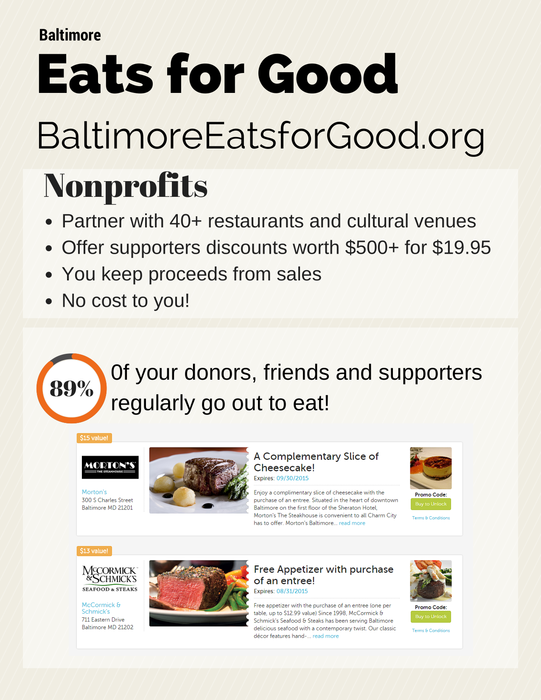 On July 28, Baltimore Eats for Good launched. The project unites restaurants and nonprofits to raise money and do good work in Baltimore. The program already has a sizable number of nonprofits and restaurants signed up as participants.
How does it work? For nonprofits, Baltimore Eats for Good works with area restaurants to obtain discounts. These discounts are then put into digital books customized for each nonprofit. The deal book is put up for sale by the nonprofits via social networks and email. The proceeds from the sales go to the nonprofits.
Restaurant partners simply need to offer a discount for Baltimore Eats for Good to use in the deal books provided to nonprofits. Restaurants have the liberty to set the terms of these deals. In return for the discounts, the restaurants get the promotional benefit of getting information about their business out to the supporters of the participating nonprofits.
For further information, the Baltimore Eats for Good website has FAQ pages for both nonprofits and restaurants. They also produced informational videos for each group. We have those links below.
Whether or not you are with a potential partner organization, we hope you will enjoy a delicious meal or two as part of the program.