Donors the Focus of Gratitude Report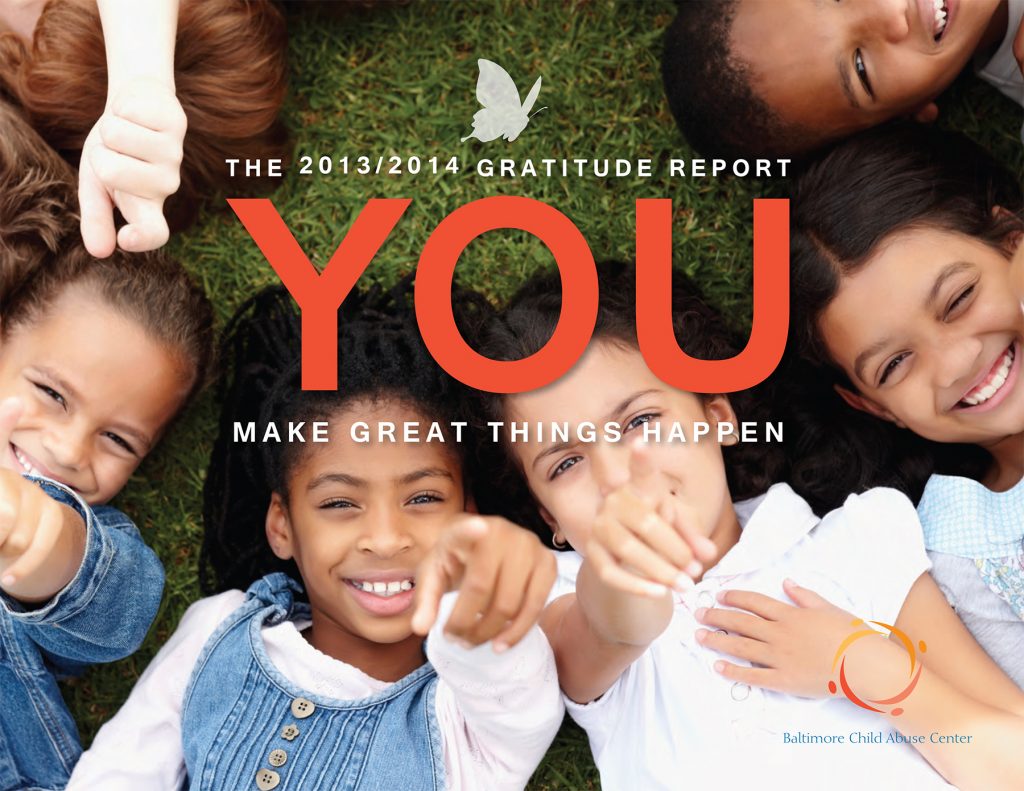 This week Redstart Creative kicked off a blog series on Annual Reports. With that topic in mind, we would like to share the recent gratitude report we did for the Baltimore Child Abuse Center (BCAC). This report puts the donor front and center. The title, the content, and the cover image directly engage donors and make them feel a part of the work done by BCAC. The report is available from BCAC's home page as a downloadable PDF.
By naming it a Gratitude Report, rather than the more traditional Annual Report, BCAC changes the focus of the accomplishments contained in the report. These are now not just things the staff achieved; these are things the donors made possible. The first page is a chart of how BCAC fits in the system, simultaneously showing the donor how their funding fits into the big picture.
The layout throughout features bright colors, engaging images, and prominently featured key data points. Even if a donor gives the report a cursory glance, they will come away with new knowledge of how their donations are used. The major parts of the mission are given their own page, allowing donors to easily explore the things they find the most interesting.
We hope you can take a look through the report and that it might spark some ideas for your own reports. We will also be continuing our series on annual reports next week. If you have any questions about this report or want to discuss annual report ideas, please contact us at 443-798-2773 or rebecca@redstartcreative.com.