Email & Direct Mail – Working Together to Achieve Marketing Goals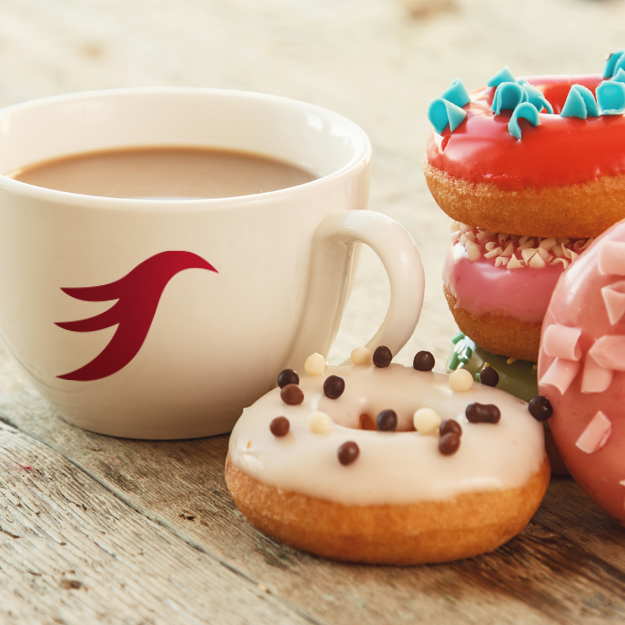 Email marketing is a great way to stay connected to your nonprofit audience. Direct mail is a great way to make your audience aware of new campaigns or goals.  Both are versatile tools that increase awareness of your nonprofit and help achieve your marketing goals. You shouldn't choose between them, because they complement each other and should work together. When implemented in a complementary way, email marketing, and direct mail can increase your brand awareness and grow your audience. Think of them like coffee and donuts. Sure, both are great individually, but coffee with donuts is undeniably better.
Just the Coffee:
Email marketing is relatively easy, and the analytics provide a great deal of info (ie. open rates, click-throughs, opt-out, etc). But alone, those emails can end up lost in a sea of other emails. According to the DMR, the average person receives 121 emails a day – so even if they want to hear from your nonprofit, even the most interesting subject lines are skipped by fast scrolling. 
Just the Donut:
Direct mail has great open rates for nonprofits – 9% for a native list, about 5% for prospect lists – data from the USPS shows that 98% of people check for mail on a daily basis. Plus, mailboxes are far less crowded than an email inbox. But unlike email, measuring direct mail responses can be difficult, and may not be a true picture of how well a mailer has performed.
When you look at the bigger picture, in order to have the most successful campaign, utilizing coffee AND donuts just makes sense.
Below are three ways you can combine Direct Mail and Email Marketing to improve your responses and cover your bases:
Use Email Marketing to Follow up Direct Mail

– Sending out a postcard about a current campaign or marketing goal will introduce your nonprofit's audience to the campaign and yield a response, but following up with an email reminder helps close the response gap. People who hadn't responded to the mailer will be nudged by the email to do so.

Use Them to Drive Website Traffic

– Both direct mail and email marketing can give a small glimpse into your organization, but your nonprofit's website will be able to give them a clear picture of your organization and its overall goals. (That's why there are "About Us" pages on websites.) Using email with direct mail will drive traffic to your website – maybe it's an email newsletter and postcard that introduces a client story important to your nonprofit or development initiative that you want to promote. Driving people to your website to learn more about your nonprofit helps them become invested in your organization. 

Keep Up BOTH

Continued and varied communication is key! Don't let that monthly email fall off the to-do list and don't stop sending direct mail touchpoints (we recommend at least twice a year, but quarterly is better). Staying connected to your nonprofit's audience using both tools will ensure they know what's going on with your organization and stay invested in its wellbeing. 
Need help with email marketing or direct mail marketing? Redstart can help. We are experts at cross-platform campaigns, and we happen to love coffee and donuts too.