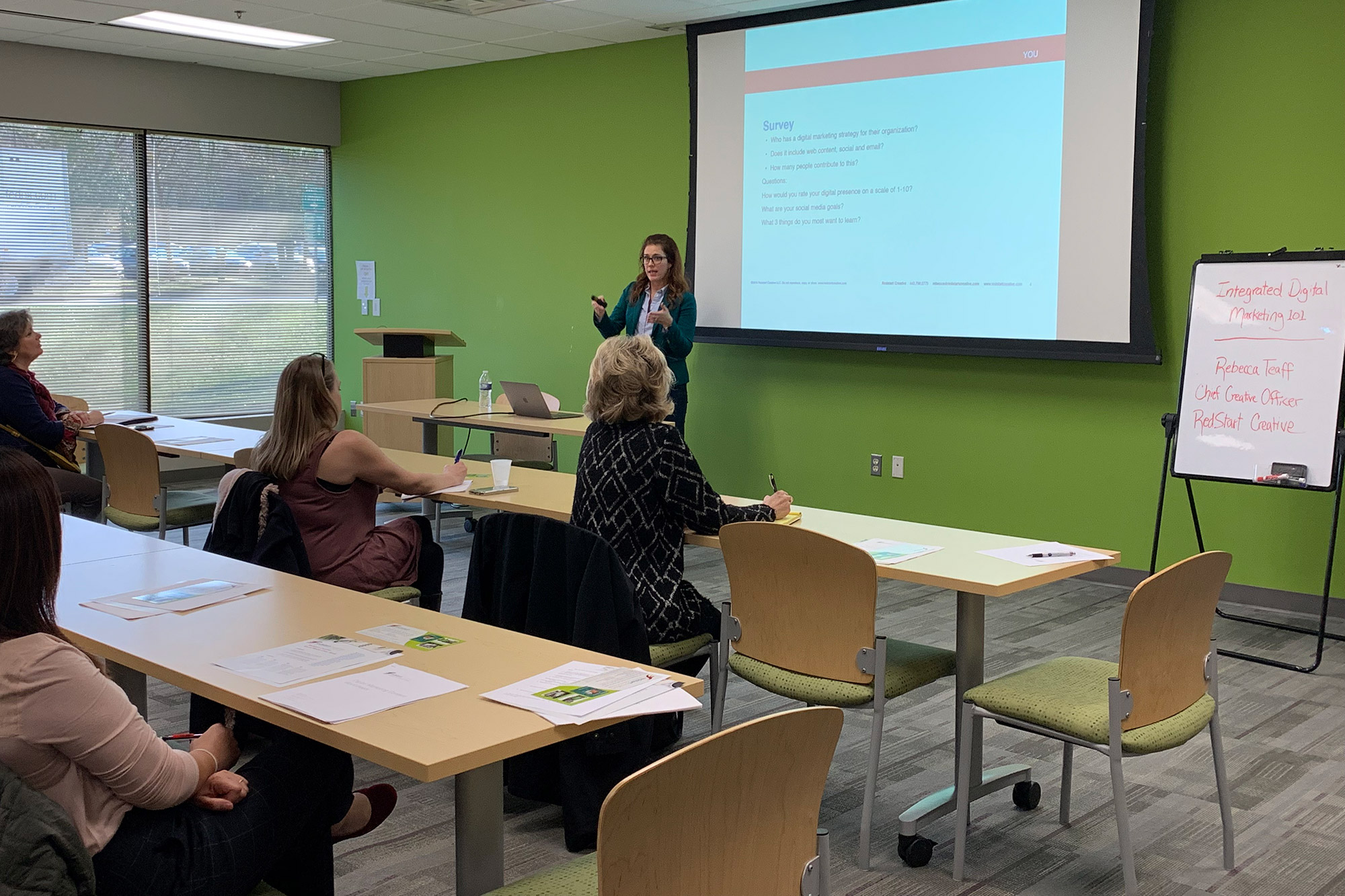 Thank you to all who attended our Lunch and Learns in 2019! It was our third year hosting them and we were thrilled with the response. Our Lunch and Learns hit max capacity for our space, helped us share information with others and aided in facilitating relationships amongst some amazing nonprofit organizations.
Mark your calendar for our 2020 sessions!
There are no upcoming events.