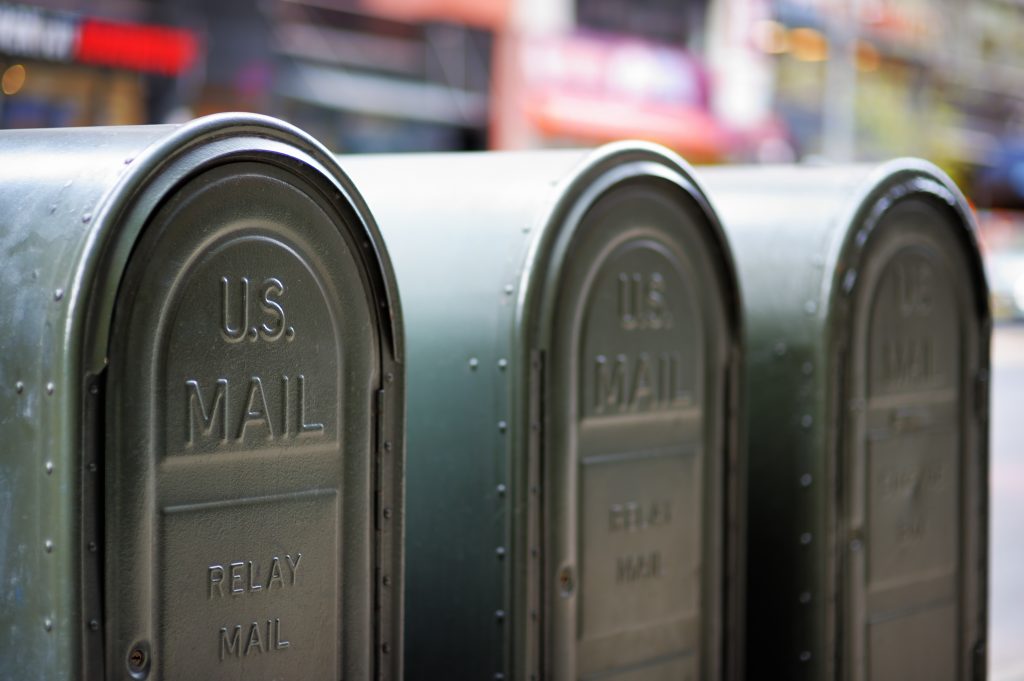 Here at Redstart, we love the USPS. Not only do they deliver to every address in the country (other "mail and package" delivery services do not), but they also offer discounted postage rates to qualified nonprofits. Nonprofit rates start at just $.05! If you were not aware of the discounted rates or variety of mailing options available, please see below for a useful guide. Our how-to guide will get you started and help you keep in touch with your donor mailing list.
First and foremost, each organization must apply for authorization to take advantage of nonprofit mailing rates (see the step-by-step application HERE. Once you are authorized, there are other important guidelines to follow. 
ALL non-profit mail, each and every piece must be marked as NONPROFIT ORGANIZATION, NONPROFIT ORG, or NONPROFIT. The notation can be displayed in a few ways, depending on the type of postage on the mailing. There are three options when mailing at the nonprofit rate, each with different restrictions. See below for more information about the three types: imprint indicia, metered indicia, and nonprofit precanceled stamps. You can also find detailed info about the postage options and costs for all three types at USPS.
Imprint Indicia
An indicia is the most popular way that nonprofits mail, especially when mailing a large quantity. The indicia can be printed on the mailer either during the initial printing, the printing of mailing addresses or added by your mail house. In order to use an indicia imprint, you have to apply and obtain an imprint permit (find step-by-step application info HERE) and then set up a postage account (called an Advance Deposit Account) at the Post Office from which the mailers will be distributed. To quote the USPS, "It's like having a checking account at the Post Office." 
An indicia imprint is best used when mailers are identical in weight and when you are mailing a minimum of 200 pieces. This is important because the post office will verify the number of pieces by weighing an individual mailer against the entire mailing – the Post Office will then provide a calculated postage cost. That cost amount must be in the postage account for the mailers to go out for delivery and the mail must be taken to the post office before the indicia is considered "live postage." Then you're set to deliver the mailers to the post office and have them delivered to your donors. One last, but very important note about using an indicia, it must be used at least once per year in order for the permit to maintain its active status.
Metered Indicia
A metered indicia is another way to mail and consists of using a meter printing machine to print postage directly onto each piece. While a mail meter printing machine is on the pricier side it can be used for any type of mailing – nonprofit or regular, first-class or standard – except periodicals (that's a whole other blog post). Meter printing is time-consuming and labor-intensive because you have to meter each individual piece, so we don't recommend this option for large bulk mailings.
Nonprofit Precanceled Stamp
Nonprofit precanceled stamps look like regular stamps and come in self-adhesive stamp rolls of 500, 3,000, or 10,000, but again, can only be used by nonprofits that have applied and been approved to use the nonprofit rate. Precanceled stamps are affixed just like a regular stamp and can be purchased from the USPS. Please be aware that these stamps are often out of stock because they are so popular. One way to avoid this is to outsource your mailing services to a mail shop – that way they have to do the work of tracking down the stamps and affixing them. Some mail shops (or presort bureaus) can affix these stamps with machines, but if they do not have a machine to affix the stamp, there will be an additional cost for the hand-work to place them onto the mailers. Or you can affix the stamps onto the pieces yourself, but that can be very time consuming, so you'll want to weigh the pros and cons of doing it on your own.
While affixing a nonprofit precanceled stamp covers part of the mailing costs, just like with an indicia, there will be additional costs based on the number of pieces and weight of the mailing; you can use an Advanced Deposit Account can cover those costs. When using a nonprofit precanceled stamp the mailing must be taken to the Post Office where your organization holds their permit. 
Postage at the discounted nonprofit rate is a great way to save on postage costs when mailing large quantities. Working with a professional who knows the ins and outs can be helpful and save you time and money. The Redstart Team knows what to do! We can create a mailing strategy that will help your nonprofit organization bring in donations, keep your organization connected to those donors, and cultivate those donors into long-time givers. 
Some other resources: