PGCRC Launches New Website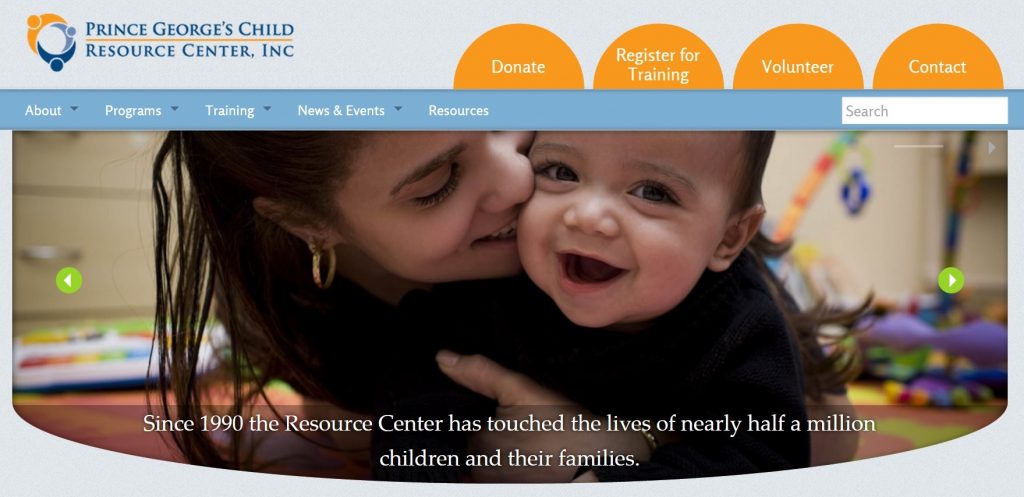 Redstart Creative recently worked with the Prince George's Child Resource Center (PGCRC) to create a brand new website. At the start of the project, PGCRC identified their goals:
• create an updated look,
• increase functionality, and
• be able to edit internally.
The site was designed to have large photos on the home page and incorporated a secondary color palette to enhance their logo's colors of blue and orange.
We developed the site in WordPress for many reasons:
• the client can easily edit their content,
• there are many available plugins for increased functionality, and
• it integrates well with social media and Web 2.0
After the website launched, we received the following feedback from PGCRC about the process and results:
"We chose Redstart Creative to help lead the way into a re-design of our website. We met with Rebecca and Jenn to discuss our options. They offered great suggestions that were tailored for our organization and infused with their non-profit sector knowledge. Jenn kept us on track with weekly check-ins and was readily available for the many questions we had. One of our major frustrations with our old site was the limited accessibility that we had to add/edit and control our content; that is no longer an issue with our new Redstart Creative site. We've received comprehensive training to manage our content and have been reassured that help will always be only an email away!"
The Redstart team is thrilled that PGCRC is very happy with the look and feel of the final product. Take a minute to look through the new site and learn more about this wonderful organization.