Planning for Giving Tuesday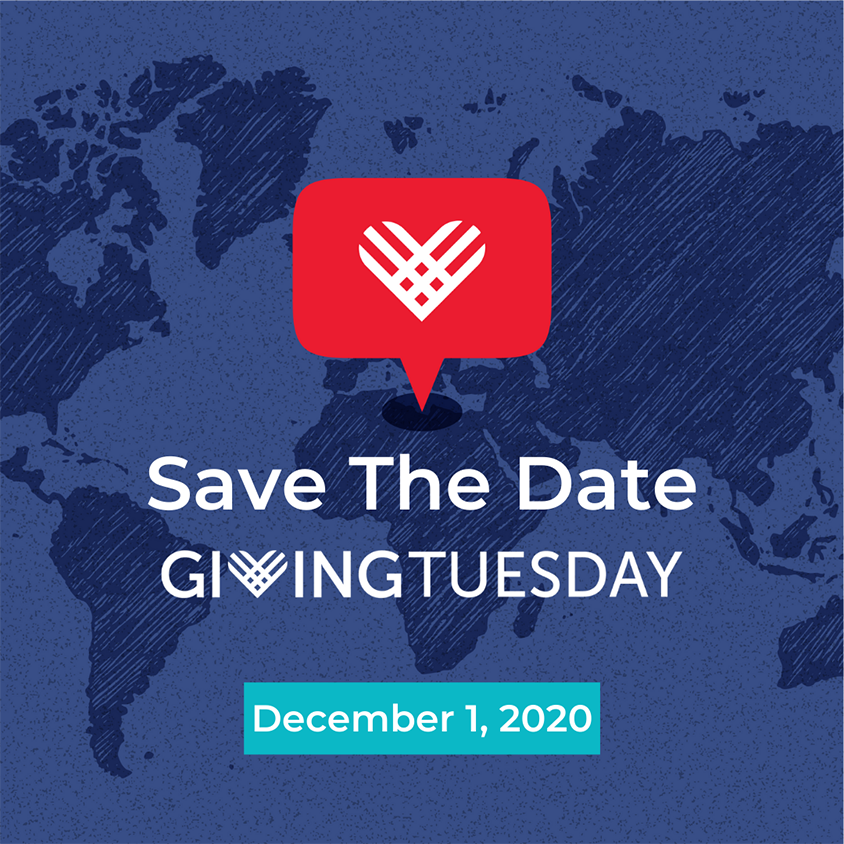 Giving Tuesday is a global day of giving driven by the power of social media.
It's celebrated on the Tuesday after Thanksgiving in the U.S. and is considered the start of the End of Year Giving Season. This year, Giving Tuesday falls on December 1, 2020. As the second-largest giving day of the year, Giving Tuesday is the perfect way to kick-off your year-end giving campaign. In 2019, over 511,000,000 dollars in online donations were made in honor of Giving Tuesday in the U.S.
Some people think that Giving Tuesday is a waste of time.
We say if they have no plan, they're right.
Giving Tuesday is definitely not a "build-it-and-they-will-come' activity. It requires preparation to make sure you hit your goal. You should start 6-8 weeks before the date to make sure you have plenty of time to plan a great campaign.  
So, what does a good Giving Tuesday plan look like? Here are the 5 things you'll need to consider when planning your Giving Tuesday campaign.  
A Specific ask
On Giving Tuesday you need to identify something specific you need funding for which will be your goal for your Giving Tuesday campaign. Thousands of organizations will be asking for donations on Giving Tuesday. Therefore, if you want your Giving Tuesday posts to be compelling, you need your messaging to focus not only on giving, but on why people should give to your nonprofit.
An easy way to identify the "why" for your nonprofit is to create a Giving Tuesday value proposition. Your value proposition is a short outline about what differentiates your nonprofit from others asking for donations on Giving Tuesday. 
Your value proposition can be outlined as a simple two-part statement:
Theme/slogan: The one super important thing that makes your nonprofit unique.

Proof points: A handful of statements that directly support and provide evidence for the theme or slogan.
Make this as tangible as possible because people love helping with something specific. Weave your proof points into your posts throughout the day. Describe how donations made during the 24 hours of Giving Tuesday can make a difference for those your nonprofit helps. For example: Don't ask people to help you reach your goal of $25,000. Tell them that for $50 or $100 they can sponsor a client for a year and you have 150 clients that need to be sponsored. It's okay if the ask amount is high. Keep in mind that the AVERAGE gift given on Giving Tuesday is over $100.
Brand your Campaign
If your nonprofit plans on participating in Giving Tuesday, you'll need a branding strategy that captures the event's online momentum and prevents your messages from getting lost in the shuffle. Determining the visuals and messaging you'll use for Giving Tuesday ahead of time ensures that your organization has a clear framework to build online and email appeals, graphics, and more. This design and messaging framework makes up your Giving Tuesday campaign brand.
Branding done well can add legitimacy to your Giving Tuesday campaign, increase engagement on your posts and emails, and can even result in more donations to your nonprofit.
Set Up Your Online Campaign
The vast majority of donations made on Giving Tuesday are made online, which means you'll need an online fundraising platform to make the most of the big day. At a bare minimum, you'll want a fundraising page that gives donors the ability to donate (one-time and monthly) and to start a fundraiser on your behalf.
Connect with your Supporters
Now for the fun part: start telling your donors, volunteers, and online community about your Giving Tuesday campaign! Send out an email to your largest donors more than a month out to ask if they'll support your campaign with a contribution. Then, send a broader email to all of your supporters about 2 weeks before the big day letting them know about your campaign. You should also send out social posts a month ahead of Giving Tuesday to make your audience online aware of your campaign. October is a great time to begin to schedule content through the next month. Start drafting emails and social posts that will go out closer to #GivingTuesday so that when the time comes, they are ready to send.
Find a Matching Donor
One big fundraising opportunity that can get lost in Giving Tuesday planning is a donation match. Start asking large donors and local businesses NOW  if they'd be willing to match your Giving Tuesday fundraising haul. Consult with your board and staff to come up with a plan for matches that includes a list of donors and businesses that might be willing to support your organization's campaign. Then, break the list down among your leadership team and start calling. The great thing about goal-based matches is that they can inspire smaller donors to give more so that your organization reaches the match.
Do you need help planning your campaign?
We've published the Giving Tuesday Social Media Guide: The Exact Posts You Need for a Successful Giving Tuesday Campaign. Fill out the form below to download the guide.
Want more help?
The team at Redstart Creative wants to make taking part in this day of giving easy and profitable for your organization. Our team of writers, strategists, and designers can create a custom Giving Tuesday campaign for you to maximize your online donations. 
Ready to learn more? Fill out our New Client form to get started today!