Promises and Pitfalls of Email Fundraising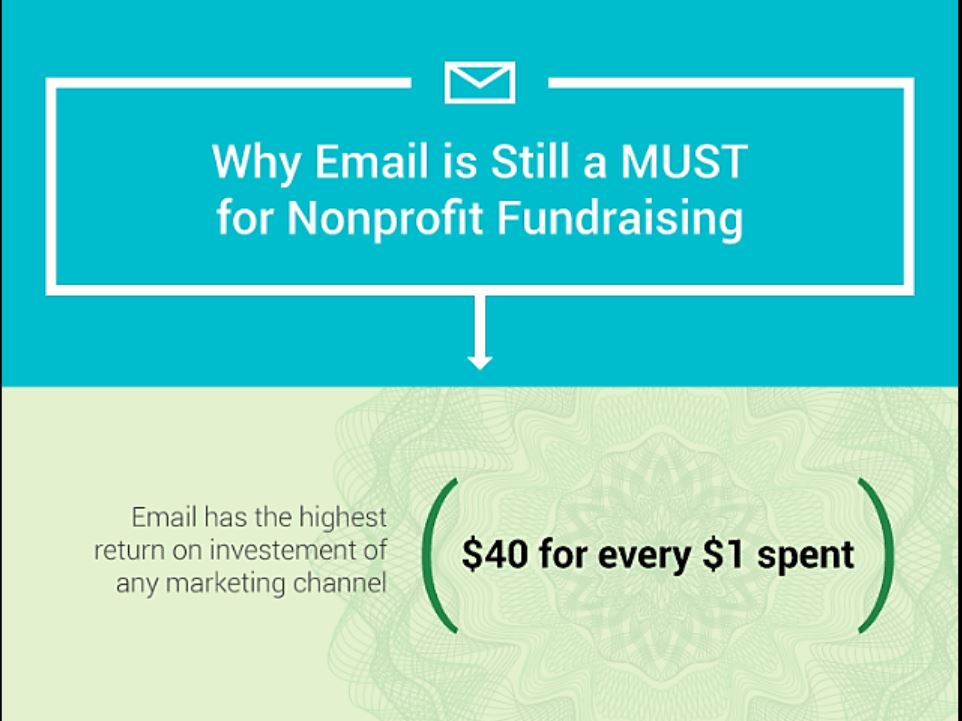 There are many communication channels, so it is important to be strategic about which channel you are choosing to communicate with your audience. This article from Salsa, makes the case that bypassing email fundraising is a mistake. The infographic to the left, was created by Salsa. It illustrates a few key statistics, from the article, to consider if you are concerned that email may not offer a return on your investment. The statistic that stands out: "organizations get $40 in return for every $1 spent." A non-profit organization will greatly benefit from that sort of savings and reach from a campaign.
We were most impressed by the great tips for maximizing returns. The advice is a collection of simple yet effective steps.
Personalization: tailored lists and designing messages targeted to those groups or simply creating a personalized greeting can greatly help boost your impact.
Shoot for 500: Five hundred words is enough to capture attention and engage your reader.
Simplicity: Personal stories more easily capture reader's attention. Keep your message personal and short and do not sent too many. Donors will tune out if they receive too many messages
Allocation of Time: Put your time into making your subject line pop. You will want compel your audience to open the message.
Redstart Creative can help you design a visually appealing email for your small business or nonprofit. If you are interested in discussing your email program with us, call at 443-798-2773 or email rebecca@redstartcreative.com.