Redstart Creative Is 7: 7 lessons in 7 years
September 20, 2016
|
News
By: Rebecca Teaff, Redstart Creative
Life is busy. Period. Whatever phase of life you are in, life can get so very busy. Over the last seven years I have started a business, become a mom and become more involved in volunteer work. All of these roles are amazingly fulfilling to me, but juggling them can be difficult.
Friends have asked, "How do you do it?" The answer is: "as best I can." And to be honest, many days I don't do it well. (Case in point, this blog was supposed to be 5 lessons in 5 years. Nothing like a two year overdue blog!)

The secret? There is none. There's no magic trick or answer that will help you do it perfectly. However, what I can say is I've learned some things throughout the years that have helped set me up for success and helped me to live this amazing, sometimes messy life, "the best I can."
With Redstart Creative celebrating 7 years in business this September, I've decided to share seven things that have made my life easier to blend. (Because, let's be honest, the work/life balance can sometimes feel like a dirty word … or just a lie!)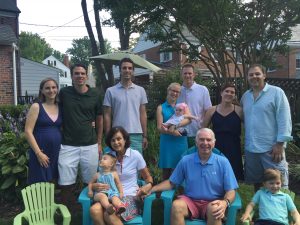 Be Yourself
This simple phrase is not so simple. When your ideas are different than your industry's standards,  it can feel risky to put yourself out there. When I started Redstart Creative I wanted to be authentic. We are not a big, traditional agency with a funky office. We are a virtual creative agency with a passionate team and most recently a co-working space. We look for those we click with to help them realize their passions in their own business. Redstart is built on a virtual/in- person hybrid model with transparent pricing.
When I started Redstart in 2009, the response was overwhelming. The country was in the middle of a recession, yet people still needed to market their businesses. We came up with creative solutions to keep organizations communicating including researching and passing along free solutions like Mail Chimp.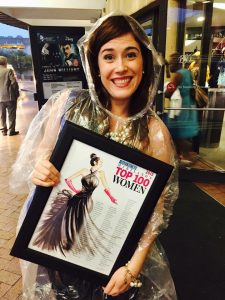 Surround yourself with supporters
Who fills your cup or tank? Keep these people close. For me I have my family, friends, a small group from church and an amazing group of colleagues in Baltimore. (Cue a big shoutout to the ladies of Bmore Creatives!) All of these individuals can help me celebrate my successes while also helping me dig deep into a problem I may be having.
I also took up any chance to talk with experienced business owners. Over the years, I have been so lucky to have mentors who have pushed me, given me feedback when I might not have wanted it and encouragement when I most needed it.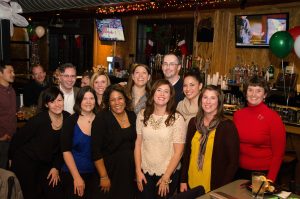 Last but certainly not least, my team. I realized early on I did not want to sit at my computer by myself. I have found others who believe in our mission and love what we do. Our team has grown into an awesome group that makes collaboration a priority.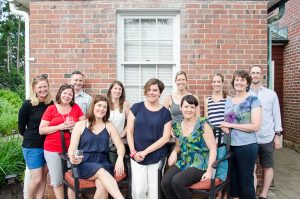 Be thankful
Take some time each day to say a prayer, reflect or meditate. Each morning, I try to say a prayer of thanks before I get out of bed and read a quick devotional from Jesus Calling.
Find what works for you, whether that be prayer, meditation or just enjoying a cup of coffee – and take a small piece of each morning to do it. It will set your pace and tone for the day and help give you some much-needed perspective.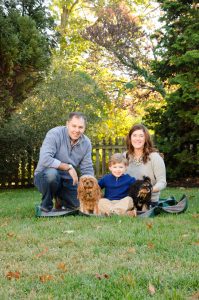 Take care of yourself
Take time out of your schedule to take care of yourself. I love the metaphor: "You need to put your own oxygen mask on first." (Thank you Lynne!) When I eat well and make sleep a priority, I can fire on all cylinders. When I don't, I move through the day in a fog. While this may just be age as I move towards 40,  I think taking care of yourself at any age will lead to success.
Another huge support has been acupuncture. Since my second year in business, I have been going to acupuncture regularly. It can help with anything from a cold, headache or just the stress of a busy week. I can go into acupuncture reeling from the stress of the day and I walk out on a cloud, feeling confident that I will get it all done. The community acupuncture model makes this affordable.
Something that I am consistently working towards is exercise. I have struggled with this throughout the years and it ends up at the bottom of the totem pole. For me, I choose healthy eating over exercise but I continue to work towards a reasonable exercise commitment for myself.
UPDATE: A few months after I wrote this blog (yes I wrote it awhile ago!), I decided to take email off of my phone. I realized I was at my computer first thing and last thing of the day. I realized that checking email mid-day while at meetings and overnight was counter-productive. I would just end up stressed out from the little red dot of new emails and I would rarely respond from my phone. I prefer to sit down and tackle email at my desk. Now during the day I keep my focus on the tasks at hand and come back to the computer ready to respond and act on email in a thoughtful manner.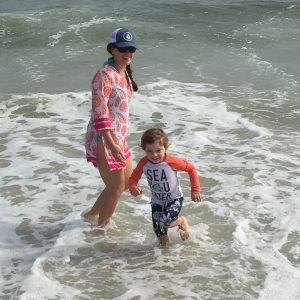 Give back
Get involved in your community. You don't have to go all in, all the time, but find something you love and get involved. One hour of volunteer work will not wreck your schedule and will give you so much more back than you give.
At Redstart Creative we organize two service days a year to honor Martin Luther King and September 11th. These have become awesome team building events that can bring out our competitive team spirit. We invite our team, their families and our clients. It is a blast. Our next service day is at First Fruits Farm on October 1st and we would love for you to join!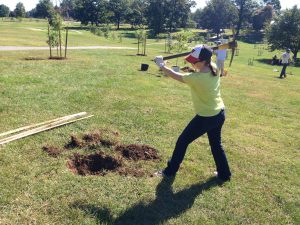 Work hard
There is no substitute for hard work. Running a business is hard work, but it's work that I love. I take one day each quarter and two days twice a year to work on the business and plan. Carving out time away from the day-to-day busyness is essential to get clarity and plan for the future.
This isn't just true for businesses, but also life. Spouses and friends need this time too. I have recently begun to look at my schedule in terms of the year. Do I have time in there for family vacation, work retreats, time with friends and girls' weekends? Planning in advance can help make these things easier to schedule and make time for. Just ask anyone who has seen my color coded calendar!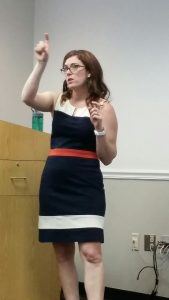 Automate
One of the greatest lessons I've learned is that you don't have to do it all. When you can automate a process, do it! Scheduling posts on social media, setting up processes for client intake and contact forms: it all helps!
On a personal level, you can and should also automate any of your home shopping. Whether it's dinner, clothes or diapers, it can all be automated to come to your door with little to no effort. Here are some of my favorite companies that have made my life so much easier*:
Amazon Prime – I have been using this for years and recently discovered not only do they have free shipping and streaming shows, but they have an awesome streaming music library included with NO commercials!
The Honest Company – I think Jessica Alba is an amazing example of an entrepreneur. She saw a gap in the marketplace, went to work, raised funds and built a great company that gives back.
Club W – Because Wine. I have a bunch of free invites if you want to try it out and get a few bottles for free.
Stitch Fix – I love fashion and color but hate shopping in the store. This has been a lifesaver with a group of clothing styles that are curated for me! There are atleast two Stitch Fix dresses in these blog pics alone!
Relay Foods – This past spring I finally added groceries to my list of home deliveries. Eating healthy is very important to me (see #4) and Relay Foods is a wonderful company that sources local and regional groceries – like the farmer's market coming to your door, but you can still get Cheerios too!
Galley Foods – And when you just don't have time to cook the groceries that were delivered, Galley Foods will deliver freshly prepared, healthy meals to your house. Much better than take-out!
Disclaimer: Some of these are affiliate links. They will save you and me money. But if your friends use these services make sure to use their links!
Some days, I do a great job and it feels like I've got it all figured out. Other days, I fall down and it's a reminder that no one will ever have it figured out perfectly. The next day, I get back up and try again. So, take these lessons with a grain of salt, mold them to fit your own life and business and enjoy the ride!