Redstart Creative Fall Service Day 2015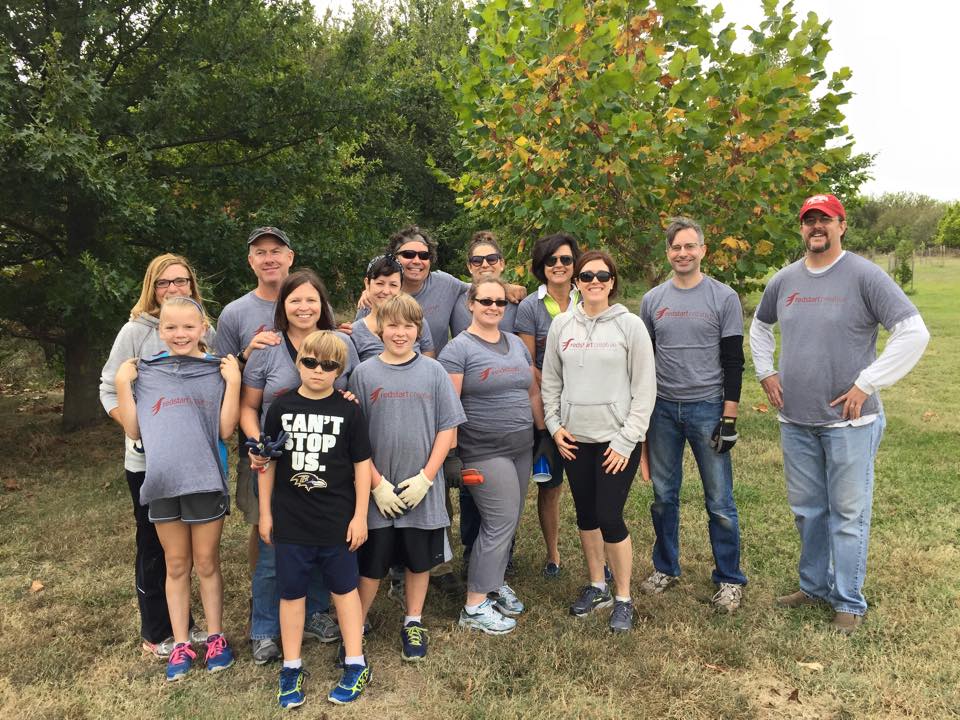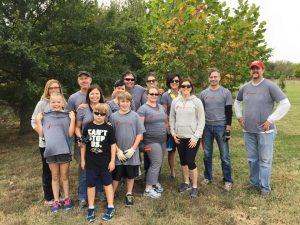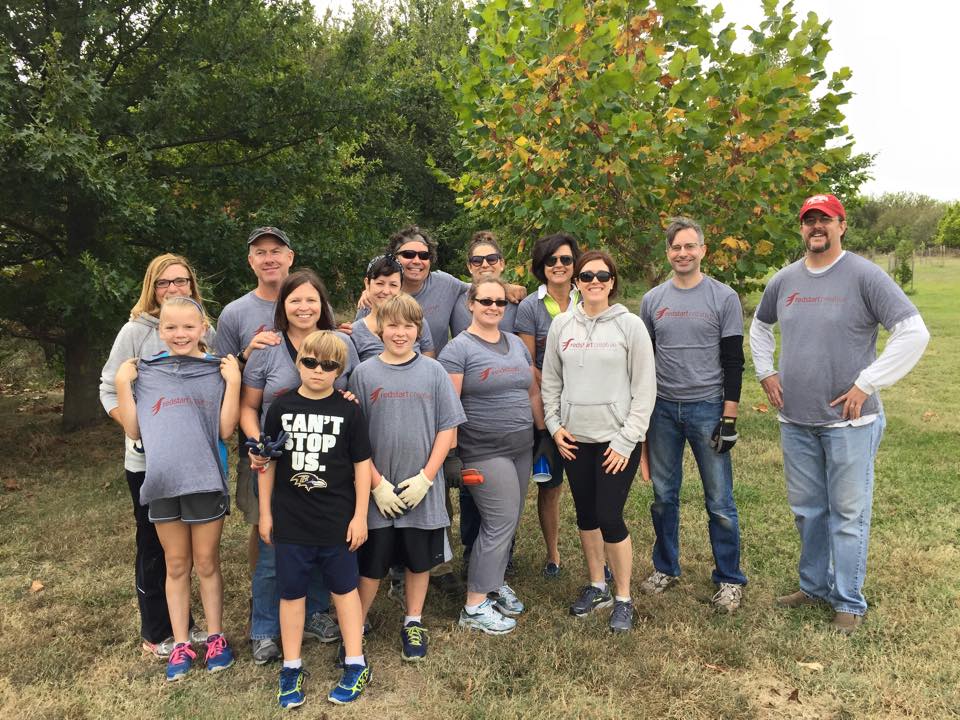 On September 26, the Redstart Creative team gathered with friends and family for our Fall Day of Service. A key part of our values as a company is a commitment to community and giving back. Our service day is one of our favorite ways to put this value into practice.
We gathered on a crisp but beautiful fall morning at Cherry Hill Park in Baltimore to plant trees for Blue Water Baltimore. We spent three hours working as a team and left the park greener and cleaner than when we arrived. Thank you to everyone who was able to join us. The joy of providing a service to the community was matched by the joy of the camaraderie of our team.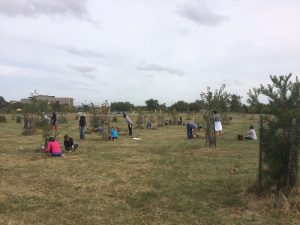 We are already looking forward to our winter service day.
"I love service days because everyone can hang out together not in work mode. It gives everyone a chance to chat about life and you can't help but laugh when you see people trying to get those stakes in the ground! Jenn rocked it out like it was a workout class!" – Rebecca Teaff, Owner and Chief Creative Officer
My girls love when we volunteer at a tree planting. They feel so good about helping the environment and they have a good time.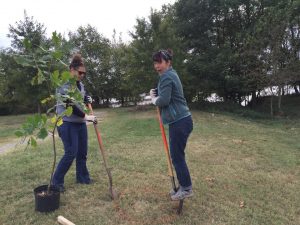 I love that they get to witness all of us coming together to donate our time for a good cause and having a good time doing it. – Gretchen Laufer, Operations Manager