Redstart Creative's Government Service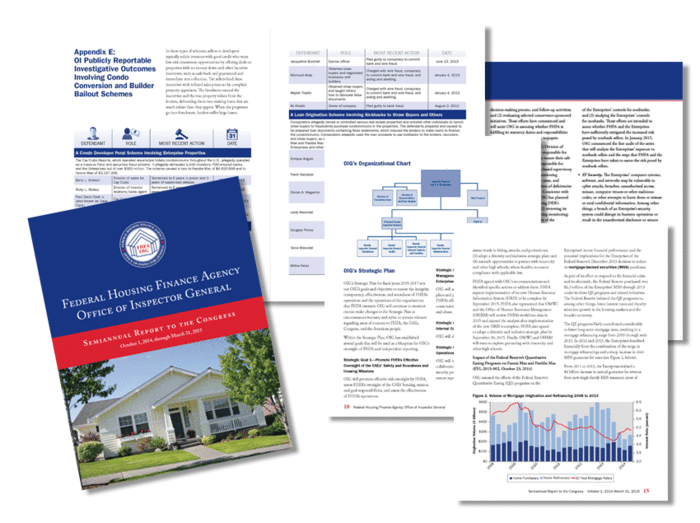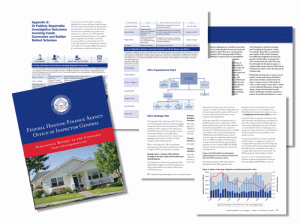 The Redstart Creative government portfolio is growing. We are excited to continue to grow this part of our business. To the left is an example of our government work, a report for the Federal Housing Finance Agency, Office of the Inspector General.
As part of our ongoing efforts to make Redstart Creative an attractive partner for government clients, we are developing (developed?) a set of guidelines for working on governmental projects. This system will help streamline projects like the FHFA-OIG reports and make the overall process easier for our government clients from conception to completion.
We are also the proud holders of certifications that help clients take advantage of special incentives. Redstart Creative is an official Minority Owned Business Enterprise (MBE) for the State of Maryland in graphic design services. We are also a Women Owned Small Business (EDWOSB) with the Federal Government. To find out more about these certifications and the special incentives they open up, please see this blog post on the topic.
If you are interested in learning more about how our services can be of use to your government project, please contact us at 443-798-2773 or rebecca@redstartcreative.com.