Jingle Joy with our Team Holiday Playlist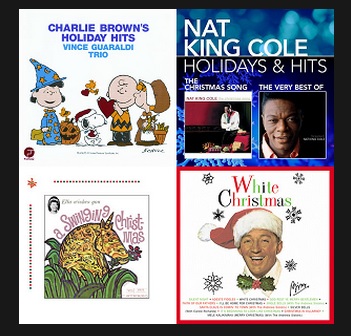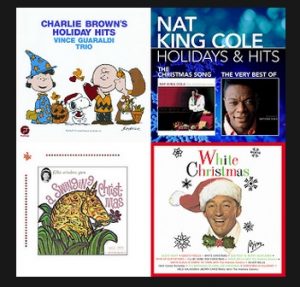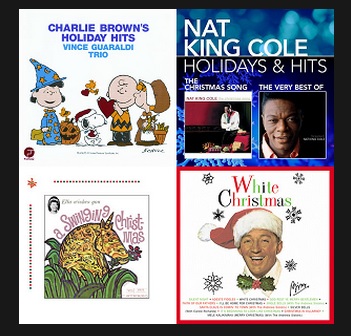 The holiday season is here! As music is a huge part of the season, we asked our team to tell us their favorite holiday songs. We turned their answers into this holly, jolly Spotify playlist. Enjoy!
Rebecca Teaff, Owner and Chief Creative Officer
Gabriel's Message – Sting
Have Yourself a Merry Little Christmas – Ella Fitzgerald
O Come All Ye Faithful – Luciano Pavoratti
Breath of Heaven (Mary's Song) – Amy Grant
Last Christmas – Wham!
Gretchen Laufer, Operations Manager
All I Want for Christmas is You – Vince Vance & The Valiants
Santa Claus is Coming to Town – Bruce Springsteen
Jenn Pak, Director of Digital Projects
Christmas the Whole Year Round – Sabrina Carpenter
Mary Did You Know – Pentatonix
Laura Lloyd-Henry, Print Project Manager
Christmas Time is Here – Vince Guaraldi Trio
Mele Kalikimaka – Jimmy Buffett
Blue Christmas – Elvis Presley
Have Yourself a Merry Little Christmas – Frank Sinatra
Katie Mychailyszyn, Senior Graphic Designer and Illustrator
The Christmas Song – Nat King Cole
White Christmas – Bing Crosby
Baby It's Cold Outside – Idina Menzel and Michael Buble
Jamie Marcus, Senior Graphic Designer – Production
This Christmas – Donny Hathaway
Silent Night – Temptations
Mariah Carey – All I Want for Christmas is You
Henry Mortimer, Content Strategist
Winter Song – Sarah Bareilles and Ingrid Michaelson
Here It Is Christmas Time – Old 97s
Blue Christmas – Bright Eyes
Must Be Santa – Bob Dylan
Father Christmas – The Kinks
The Chanukah Song – Neil Diamond
Christmas in the Room – Sufjan Stevens
Jessica Feldt, Social Media Manager
Sleigh Ride – Ella Fitzgerald
White Christmas – Otis Redding
Merry Xmas (War is Over) – John Lennon
What Christmas Means to Me – Stevie Wonder
Frosty the Snowman – The Jackson 5
Rose Kendig, Administrative Assistant
God Rest Ye Merry Gentlemen – Barenaked Ladies and Sarah McLachlan
Jingle Bell Rock – The Brian Setzer Orchestra
Valerie Anderson, Senior Graphic Designer – Government Projects
Lo, How a Rose 'Er Blooming – Madeline MacNeil
Handel: Messiah, Hallelujah Chorus – George Frideric Handel
O Come, O Come Emmanuel – Westminster Choir
In the Bleak Midwinter – Worcester Cathedral Choir