Thank You from Redstart Creative!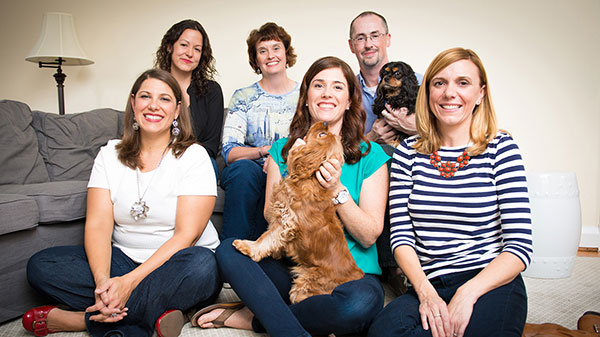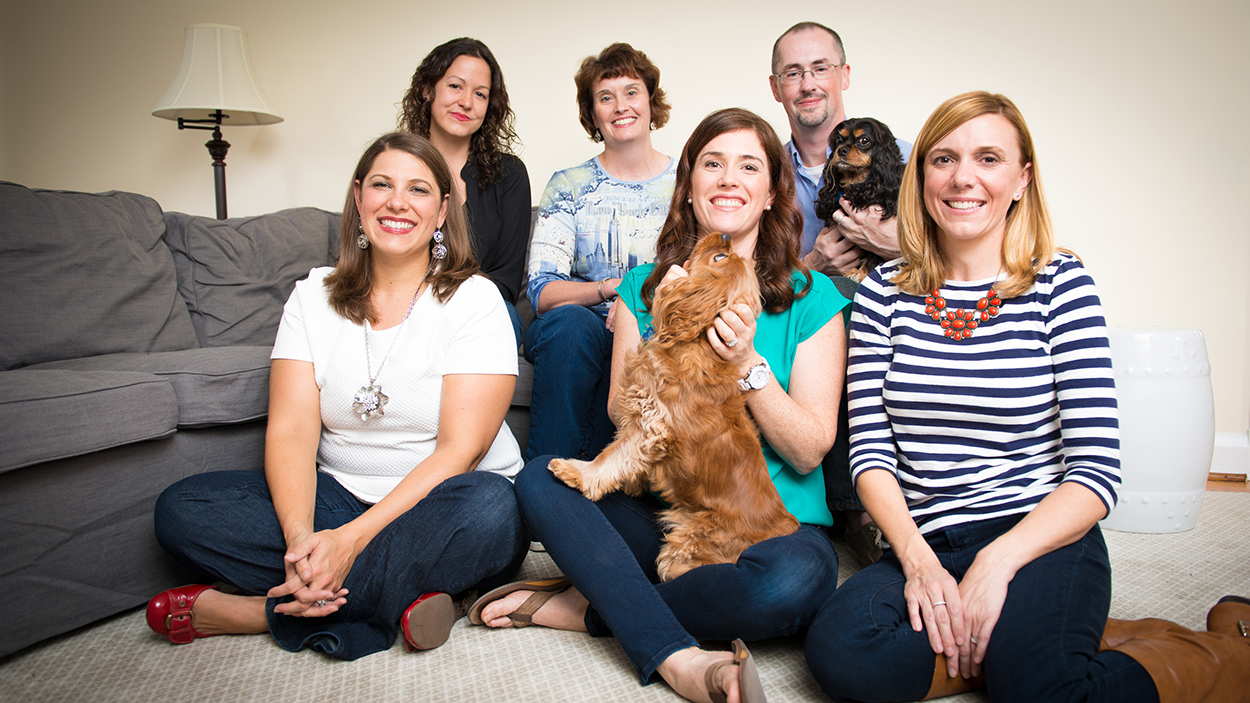 (Top Row: Ally B., Laura, George, Paris, Bottom Row: Jenn P., Rebecca, Edward, Gretchen)
Time flies when you are having fun. When I started Redstart Creative in 2009 I could never have imagined how we would grow and all the wonderful team members and clients I would work with.
I started out with the mission to help non-profits and small businesses create quality design that helped them meet their goals. Over the years we have built a team to support this founding mission.
I am deeply thankful to all of the family, friends, mentors, clients, vendors and colleagues that have supported us over the years. Very special thank you's go out to Monkya Berrocosa from MyCity4Her whose mentoring was invaluable as I started and Susan Katz from The Susan Katz Advantage who has been my coach for four years. Without these ladies I would not have had such great success with Redstart Creative.
And to our team, you are amazing! I don't think any other virtual team can boast the closeness, camaraderie and talent that we have at Redstart. Thank you to Gretchen, George, Jenn P., Jamie, Laura, Ally B., Alli M., Henry, Katie, Valerie, Jenn J. and everyone who has worked with us over the past five years.
I could never reflect long enough on all the great things that have happened in five years so here are some fun facts:
September 2009 – Officially open for business serving non-profits and small businesses.
November 2009 – Edward joined the team as our first furry member.
Served 12 clients in 2009, as of October 2014 we have served over 100 clients.
January 2010 – Began working as a sub-contractor on government projects and grew our government team.
October 2011 – Furry team member #2 Paris arrived.
June 2011 – Rebecca won the Rising Star award from the National Association of Women Business Owners – Baltimore.
October 2011 – Rebecca was awarded one of the Leading Women awards from the Daily Record.
2012 – Expanded our web services to include custom programmed WordPress sites.
June 2012 – Certified as an MBE in the State of Maryland.
February 2013 – Our first team service day at Our Daily Bread.
November 2013 – Redstart Creative is one of the Top 100 MBE Award Recipients.
January 2014 – The Redstart Creative Jumpstart program is launched.
June 2014 – Achieved Federal Certification as a Woman Owned Small Business (EDWOSB).
August 2014 – Moved to our new office.
September 2014 – We completed our first outdoor service day supporting Blue Water Baltimore.
I can't wait to see what the next five years will bring. Many, many thanks!
(ADDITION: In my first draft I forgot to thank my "Too Young to be My Aunt", Dona Yasser, for our amazing name. The Redstart is a bird and I had many nicknames around "Red" when I was younger. This name was perfect for us.)