Using Visual Patterns in Website Design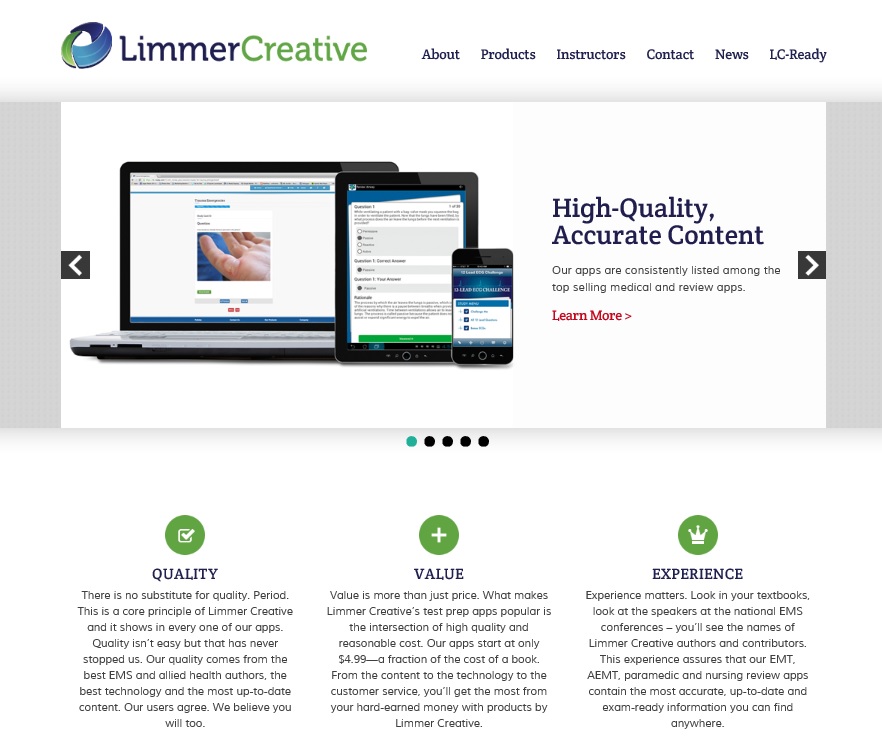 Any small business or nonprofit with a website wants to make sure their message is clear and easy for users to process. Fortunately, it's possible to predict how users will read your website. We enjoyed this recent article from Creative Bloq about the science of eye movement and visual patterns in website design.
The article focuses on two types of websites. One is a more text-heavy website, such as a blog, and the other is a visual-based site. There is a distinct way the eye follows each kind of site.
In the case of the longer website, the eye scans the first two paragraphs for key words of interest and then will read deeper. Keeping this mind while writing this blog, we hope your interest was piqued by terms like "small business," "nonprofit, or "website" and that you are still reading.
The other visual patterned outlined in the article is the z-pattern. This is for visual websites. Redstart Creative has a few z-pattern websites in our portfolio, including Prince George's Child Resource Center and Limmer Creative. These websites guide the user across the top and then down across the information below.
Knowing how users read your website gives you a strong advantage. You can place key things in key locations. Read through the article and then take a look at your website. Does it follow a natural visual pattern? The article has some additional examples of websites as well to inspire ideas. If you have questions or would like to discuss website design, contact us at 443-798-2773 or rebecca@redstartcreative.com.