Rebecca Teaff
Chief Creative Officer & Founder
The heart of my design philosophy is that great design not only looks good but needs to clearly communicate to its audience to be successful. I enjoy collaborating on teams, solving problems and coming up with unique solutions for our clients. In my spare time I dream up ways to more efficiently color code my calendar and spend time with my family – hubbie, son and two dogs.
+443.798.2773 ext. 1
Sheila Bindon
Operations Manager
An analytical problem solver who can spot a misspelled word a mile away, I am responsible for all things operations at Redstart. From sending the initial project proposal to following up on the final invoice, I help keep the wheels turning behind the scenes. When not at work, you will likely still find me behind the wheel - driving three busy teenagers all over town or driving to Berkeley Springs, WV with my husband.
+443.798.2773 ext. 2
Elisa Watson
Creative Director
I'm in love with type and image, and how they work together to communicate multiple forms of content. My many years working with nonprofits has allowed my inner marketer to shine and help guide clients in the right direction. I utilize my background in fine art and decades of experience to approach every project with a unique perspective. And being a proud new mom means juggling it all and working efficiently!
Courtney Trusty
Digital Director
Organized and process driven, I love building marketing systems and processes that drive organizations forward. As an experienced digital marketing strategist, I have played a key role in helping my clients to develop and execute online engagement strategies to grow organizational audiences, increase brand awareness, and present them as leaders in their respective industries through content marketing and outreach.
My past clients say I'm a little scrappy and willing to do what it takes to go above and beyond while having fun along the way.
When I'm not working I love spending time on photography, tennis, cooking, or hiking.
DOMINIC VECCHIOLLO
Website Strategist
I've built a career helping nonprofits and associations expand their membership bases, entrepreneurs market various offerings, and government agencies promote public service messages.
As Redstart Creative's website strategist I work to balance the power of content with the art of creation, making sure our clients' projects meet their goals on time and within budget while improving user experience and creating delight for clients and their audiences along the way.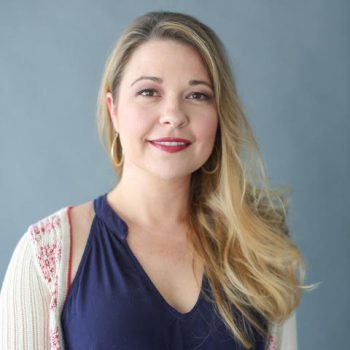 Shana Dewitt
Digital Marketing Strategist
I create content marketing strategies that make businesses stand out and get their message heard! I enjoy helping businesses of all sizes reach their ideal audience so they can serve more people. When I am not working you can find me planning my next adventure with my family.
HENRY MORTIMER
Content Strategy
I am a writer who enjoys, well, writing. I have written everything from poems, songs, stories, and plays (as well as novels-in progress and other doodles), to essays, reviews, and criticism. I manage Scribbleskiff.com, an occasional blog about bands, books, beer, and other distractions. In my spare time, I work as a content strategist and communications consultant. I live in Baltimore with my wife and children.
+443.798.2773 ext. 10
Anisha Dadia Bouchie
Content Specialist
Anisha Dadia Bouchie is a multi-disciplinary Content Specialist with a B.A. in French and Russian from The University of Bristol. Originally from the UK, Anisha has lived and worked in New York for over a decade. While exploring different ventures such as script-writing, theater, and ESL instruction, Anisha developed her passion for writing and has, over the past five years, contributed various op-ed pieces for prolific online magazines and successfully curated online content for several non-profit organizations. Eager to continue her efforts in helping organizations, particularly non-profits, garner the traction they deserve, Anisha recently became certified in UX writing and is currently expanding her knowledge of SEO strategies and practices.
LATIA FEW
Project Manager
Agile project manager by trade, I love coming up with efficient and creative solutions to businesses problems. I consider myself having an eclectic skillset and use various resources to help solve problems. I've worked with several clients in various industries that includes healthcare, higher education, marketing agencies, medical cannabis companies and Information Technology managing and tracking projects and tasks, developing budgets, creating process documents and anything you can think of when it comes to project management. The most important thing I like to make sure is that I provide value to my clients.
When I'm not managing projects, I love to travel, particularly to any Caribbean island, spending time in nature, learning photography and finding delicious cuisines and restaurants to try.
ALLI MCAULEY
Web Developer
I've been told I'm a workaholic. The truth is, I love what I do. I view every project as an opportunity to raise the bar and find the best possible visual solution. The end result? You look good.
Hamy Nguyen
Web Developer
Since 2015 I have been supporting businesses of many sizes and industries in the implementation of modern website projects. Regardless of the scope of the project, it is always important to me to develop a high quality, brand-focused, and scalable product.
Passionate. Strategic. Aesthetic. My desire to expose the artistic and creative side of technology pushes me to experiment with coding and UI/UX. I am specifically interested in the entire frontend spectrum and working on ambitious projects with positive people.
Other than being a web developer for a living, I'm a crazy dog mom to my Swedish Vallhund. I'm also a yogi, a solo traveler, and a minimalist.
PAUL YOUNG
Web Developer
Trained as a graphic designer, I've worked my way into the web design/development field, keeping a focused eye on front end design and back end code. When it comes to customization I strive to get you what you need. When I'm not being creative I'm hanging out with my wife, two kids, and three cats!
MAGGIE MILLS
Proofreading
Writing gives me the opportunity to share good news about great people. I tell the stories of individuals and organizations who are working to make the world a better place.
It is my great blessing to live in Charleston, SC where I serve as the Director of Special Events for the Charleston American Marketing Association, joyfully share my home as a puppy foster for Pet Helpers, and am proud to be a Dragon Boat team member. You might also see me wearing a pink hard hat when I'm pitching in with Habitat for Humanity.