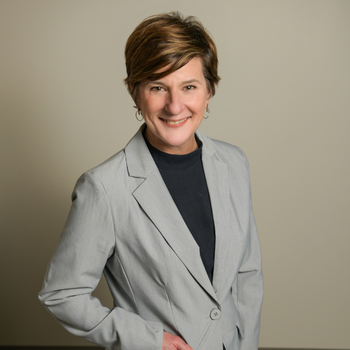 Christine Walsh
President
I am the CEO for Redstart Creative and I LOVE working with my amazing team of directors, strategists, and specialists. Making your business of digital or creative is my number one priority. I also love biking in Europe or the United States with my husband. 
Rebecca Teaff
Director of Business Development
The heart of my design philosophy is that great design not only looks good but needs to clearly communicate to its audience to be successful. I enjoy collaborating on teams, solving problems and coming up with unique solutions for our clients. In my spare time I dream up ways to more efficiently color-code my calendar and spend time with my family – hubbie, son and two dogs.
Sarah Summer
Director of Operations
I am a highly experienced project management professional and consummate change agent with more than 10 years of solutions-based experience across diverse functions and industries. With a bachelor's degree from Skidmore College and an MBA from Loyola University, I have a wealth of knowledge and skills in the business world.
In my spare time, I love to travel. I've been to seven countries and counting. I also enjoy tending to my ever-expanding urban garden, helping animals by volunteering at a local shelter, and cuddling with my own two kitties.
Courtney Trusty
Digital Director
Organized and process driven, I love building marketing systems and processes that drive organizations forward. As an experienced digital marketing strategist, I have played a key role in helping my clients to develop and execute online engagement strategies to grow organizational audiences, increase brand awareness, and present them as leaders in their respective industries through content marketing and outreach.
My past clients say I'm a little scrappy and willing to do what it takes to go above and beyond while having fun along the way.
When I'm not working I love spending time on photography, tennis, cooking, or hiking.
Elisa Watson
Creative Director
I'm in love with type and image, and how they work together to communicate multiple forms of content. My many years working with nonprofits has allowed my inner marketer to shine and help guide clients in the right direction. I utilize my background in fine art and decades of experience to approach every project with a unique perspective. And being a proud new mom means juggling it all and working efficiently!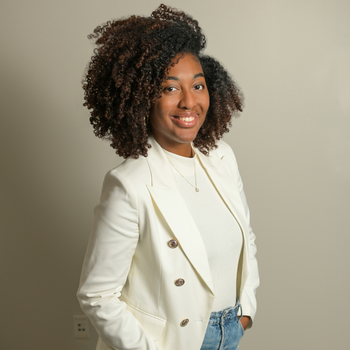 Courtneye Drake
Website Strategist
Innovative problem-solving is my true passion, helping brands enhance their presence online is her calling, and empowering clients while simultaneously putting a smile on their faces gives me enormous gratification.
At Redstart Creative, I have the privilege of indulging in all of the above. I manage digital projects that seamlessly leverage one of the most powerful marketing tools in the world – websites!
When I'm not flexing my creative muscle, I am usually busy chasing after my little one, figuring out ways to get my laundry to fold itself, and trying new recipes.
Jess Gill
Content Strategist
I am a content strategist who enjoys figuring out messaging, strategy, and execution. I'm excited to use my special blend of authenticity, curiosity, connection, and problem-solving to make your words resonate. When I'm not writing or editing, I can be found reading, dancing, or planning future trips.
Sarah Shepke
Content Specialist
With over a decade of experience in the publishing industry, I bring a keen editorial eye to the team at Redstart. I work seamlessly with clients to translate their expertise into dynamic content that resonates with audiences at various levels. My detail-oriented approach leaves no stone unturned in the process of writing and editing.
I received my master's degree in nonfiction writing from The Johns Hopkins University and my bachelor's degree in English from Notre Dame of Maryland University.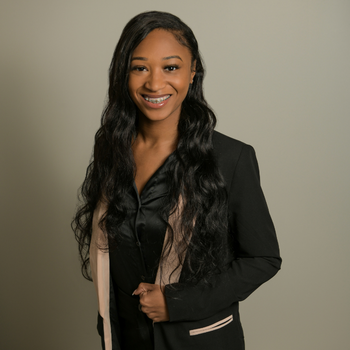 Sharahya Saviour
Digital Coordinator
I have a Bachelor of Science in Business Administration from Stevenson University. After graduation, I spearheaded and became the head of T.I.M.E Organization's Marketing Department, as the company's marketing director. I formed my first business during my freshman year in college and from there formed another business centered around graphic design and website design. I have used my experience in marketing and web design to help smaller organizations reach their brand's goals. I have a passion for marketing, graphic design, and web design because it allows me to be creative while also fulfilling client's needs. When I'm not working I enjoy traveling because it allows me to experience and learn new things, which is something that I love to do.