Redstart Creative exceeded the expectations we had for our website! Not only is it more contemporary, user-friendly, functional, and attractive, but we have seen clear analytical evidence that it is reaching,  retaining, and converting more users than ever before. Redstart's SEO and mobile-optimized approach deserve much of the credit. Despite the chaos introduced by the onset of the COVID-19 pandemic, we were able to adjust and keep the project timeline moving forward. Dominic and his talented team demonstrated great skill and creativity in designing and guiding the project, always eager to accept our feedback and improve upon our suggestions. We feel as if we truly have a unique, beautiful, and useful tool in our new website; one which well reflects who we are and what we do. The exceptionally reasonable cost and ongoing training and support have also been invaluable. I would suggest that any fellow nonprofit (or anyone else!) looking into a website upgrade give careful consideration to Redstart Creative. We're glad we did!
Second Chance, Inc.
Pete Theodore, Marketing Manager
It was a huge success! Our data looked great – we actually saw some shifts in how active the kids and adults were over the course of the 9 months. The programs bought some great materials with Kaplan gift cards. But Zippy is rather famous – the kids all loved him! Many programs said they had printed out images of him to use with various games and one program said he is posted around their room with wellness tips from the guide or from the teacher. We were very pleased all around and the Health Department was thrilled. We are hoping to expand the program a bit in the future if funding becomes available.
Maryland Family Network
Lacey Tsonis, Assistant Deputy Director, Resource & Referral Services
Redstart Creative and their team of professionals spent a tremendous amount of time learning our story and the 'why' behind our work. With this gained insight, they ingeniously reworked our mission, our vision, our logo, and our name. This rebranding has given the community a much clearer image of who we are, what we do & why we do it. All of this information is vital to our growth on behalf of homeless children in and around Baltimore!
Empower4Life MD
Jennifer Cox, Executive Director
We are thrilled with the new website that RedStart created for our college mental health campaign, #IWillListen. Dominic and his team were easy to work with, kept us informed throughout the process, and helped us think through the technical functions of the website. They took our ideas and infused creativity where it was desperately needed! Our website is beautiful, user-friendly, and captures our mission flawlessly. We would gladly work with RedStart Creative again, and in fact, we hope we are able to!
NAMI Baltimore
Jaime Clark
Redstart is an excellent resource for any marketing needs!  They really listen to your vision and design campaigns specifically for you and your clients/consumers/customers. They strive to truly understand and support your work so that their designs are a seamless part of your company image. We love Rebecca, Elisa, Courtney, Dominic, and the whole Redstart team. We can always count on them to produce what we need when we need it.
Baltimore Healthy Start
Lashelle Stewart
The Maryland Business Roundtable for Education (MBRT) has been working with Rebecca and the Redstart Creative team since September, 2017. They were initially brought on to help us build a marketing campaign for a new program that required us to work with parents and students in five rural Maryland school districts. Redstart hit the ground running. They helped us launch and continue to run a successful marketing campaign that includes print, media and social components.
Their team has been particularly helpful with all aspects of our social media usage. They helped us refine our messaging as well as identify the appropriate platforms to reach our intended audiences. We use analytics from the previous period to continually fine tune our messaging based on audience engagement and feedback on a monthly basis. Those efforts are paying off and we are very happy with the results. The most recent report shows our audience is growing along with their engagement.
Redstart Creative is a trusted and strategic partner of MBRT. We look forward to continuing our relationship because it affords us a breadth of talent and professionalism not typically available to smaller non-profit organizations, at a fair market rate for its services and support.
Maryland Business Roundtable for Education (MBRT)
Brian Dulay, Executive Director
It has been a pleasure working with Redstart in the areas of print, web, and digital. I have been with Chimes in Communication closing in on a year. In review of our digital history, digital marketing was in need of support with directives and a digital plan. As with many not-for-profit organizations, the Communications/Marketing Department consists of one individual. Although we at Chimes had a presence on social media, we were not utilizing the benefits nor were we planning appropriately. The continuous follow up and brainstorming of ideas is of great value to us. In six months our web analytics reports growth of 1,100 users and 300 more followers on LinkedIn. We are thrilled with the response from Redstart and consider them part of our organization.
Chimes
Kimberly Michalov, Associate Director of Communications
I have been working with Rebecca and the Redstart Creative team since October 2009, shortly after I started my business, Community Acupuncture of Towson. From my very first meeting with Rebecca I felt that I had a trusted partner to help me develop a vision for marketing and branding my fledgling clinic. She was able to quickly grasp the concept of my unique business model, and developed our logo, brochure, business cards, and other collateral to help create a strong foundation for growth.
Community Acupuncture of Towson
Patricia Lott, Owner
Redstart Creative produces beautiful work. They keep to timelines and deliver an amazing product every time. Their first project with Marian House was our Fiscal Year 2011 Annual Report. We have received raving reviews from our Board of Directors and major donors. Redstart Creative was able to capture the true meaning of our organization in their design. They took our report to the next level. The Redstart team is kind, personable and professional. I look forward to working together again!
Marian House
Meghan Montone, Director of Advancement
Redstart Creative has been a great asset to Heath Design Group. They understand what we are trying to accomplish and bring a fresh perspective to the table. Not only that, they are sensitive to our budget (and our schedule) and are generally just a great team to work with!
Heath Design Group
Nicole Wilhelm, Marketing & Business Development
We were so pleased with the website that we created with Redstart Creative that we wanted to work with them on our next annual report. From the minute our exploratory meeting started, we knew that we made a wonderful decision. The collaborative process with the Redstart team refreshing. They immediately helped with the development of our theme and a creative concept. They listened to and implemented our vision for the report perfectly. We are overjoyed with the final product and cannot wait for The Arc Baltimore's community to see it.
The Arc Baltimore
Kate McGuire and Chris Knoerlein
We chose Redstart Creative to help lead the way into a redesign of our website. We met with Rebecca to discuss our options. She offered great suggestions that were tailored for our organization and infused with her nonprofit sector knowledge. Redstart kept us on track with weekly check-ins and was readily available for the many questions we had. We've received comprehensive training to manage our content and have been reassured that help will always be only an email away!
Prince George's Child Resource Center
We love our new look! The Redstart Creative team includes professionals who are experts in their fields and sensitive to the unique needs of a nonprofit marketing strategy. Their genuine compassion for our mission helped SBLC achieve a brand that effectively conveys the story we've been longing to tell, but just couldn't find the words or images to express so succinctly.
South Baltimore Learns (SBLC)
Dana
Rebecca and Redstart Creative took our boring website template and made it fresh and modern without having to completely redo the site. They "got it" when we expressed our vision and put together a color palate that was exactly what we were looking for. The process was easy and efficient, and we were very pleased with the results!
Hewitt, Waicker & Keelty
Nicole Hewitt, Partner
I couldn't possibly be happier with my logo. Clients and friends make positive comments about it all the time, and this week a person recognized me and my business because she had previously seen my logo. Brand recognition for my tiny little business…what a thrill! I really appreciated the process of logo design and the fact that you were able to incorporate my very rudimentary and rough ideas into a polished and beautiful logo that perfectly fits my philosophy and mission.
EVB Doula Services
Elena Varipatis Baker, CD (DONA)
While we wrote the stories at Blue Water Baltimore, Redstart bought them to life with their creative layout. We have received nothing but positive feedback and comments from our funders, donors, and board members. Redstart excelled at creating and executing an annual report that captured our organization's mission, history and goals for the future.
Blue Water Baltimore
Lisa Roca, Communications and Marketing Manager
Our experience collaborating with RedStart Creative to develop our new responsive website has been nothing short of wonderful. The development process went smoothly thanks in large part to the Redstart team's constant guidance and their expeditious responses to all questions and concerns. They provided insightful consultation on how to simplify our navigation and deliver a welcoming and clean design. We would happily recommend their services to our partners in need of a sleek, eye-catching website with streamlined navigation and top notch content.
The Arc Baltimore
Chris Knoerlein and Kate McGuire
2018 Reader's Ranking Award - Top 3 Best in Digital Marketing Agency
Nominations and votes were gathered in more than 60 categories related to top employers, entertainment, business services, medical, education, law and legal services and real estate.
More than 1,400 nominations were collected during the nomination period in March. The winners were determined by more than 12,600 votes cast from April 30 to May 14.
Since 1996, The Daily Record has recognized more than 1,000 high-achieving Maryland women who are making an impact through their leadership, community service and mentoring. The winners are selected by past Top 100 honorees and business leaders based on professional accomplishment, community involvement and commitment to mentoring.
The VIP list recognizes Maryland's leaders who are 40 years old or younger based on their professional accomplishments, community service and a commitment to inspiring change. They are selected by an outside panel of judges, including previous winners and business leaders.
The Corporate Culture Awards program honors companies that foster a creative, collaborative workplace culture to enhance performance and sustain a competitive advantage. Smart leaders understand that culture is a company's greatest asset, driving performance and growth. What's more, a successful culture is actively and intentionally cultivated and developed.
Since 1996, The Daily Record has recognized more than 1,000 high-achieving Maryland women who are making an impact through their leadership, community service and mentoring. The winners are selected by past Top 100 honorees and business leaders based on professional accomplishment, community involvement and commitment to mentoring.
2011 The Daily Record's Leading Women Award – Rebecca Teaff
The Daily Record's Leading Women recognizes women age 40 or younger for the tremendous accomplishments they have made so far in their career. They have been judged on professional experience, community involvement and a commitment to inspiring change.
The Rising Star award recognizes emerging entrepreneurial women business owners who have been in business less than two (2) years. Although "new," the business is already demonstrating strong growth and is expected to sustain long term success through sound business practices and a commitment to excellence in all endeavors.
2010 American Graphic Design Awards – Graphic Design USA
For nearly five decades, Graphic Design USA has presented national design competitions that spotlight areas of excellence and opportunity for creative professionals. It honors outstanding work across all media and a very select 15% were recognized with an Awards Certificate of Excellence.
 Redstart Creative was honored for: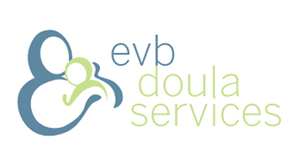 The Brown/Stevens Wedding Package