Web Design Tips for Nonprofits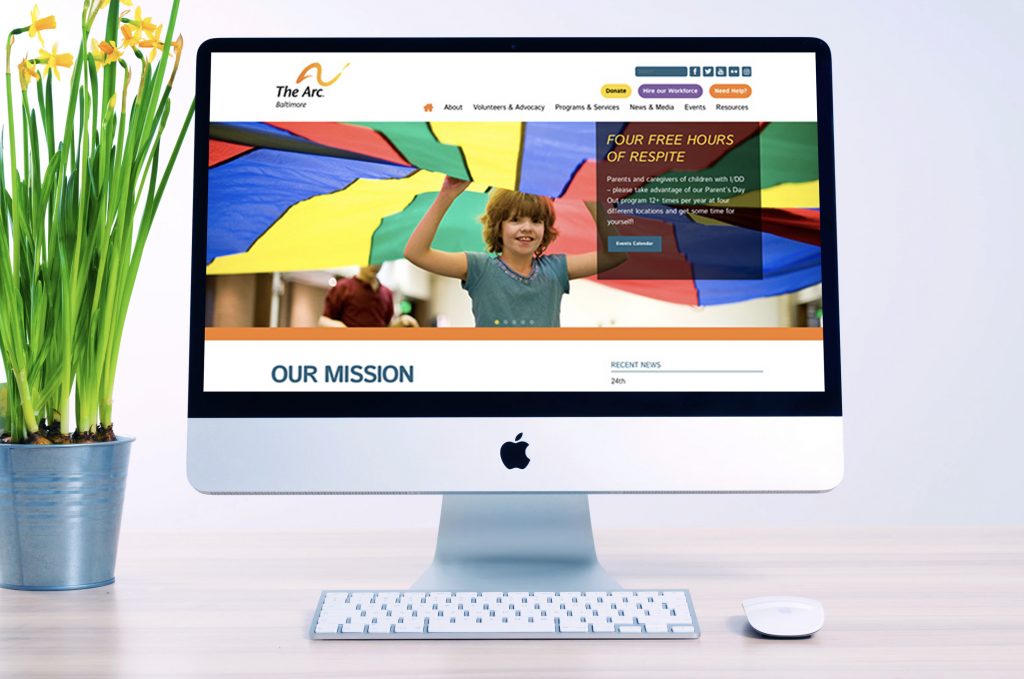 Websites are one of the primary ways that nonprofit organizations connect with their potential patrons. 
Your nonprofit's website is the main source of information about your organization and often the first place supporters will check for news and updates. Having a website that is visually engaging, informative, and easy to use is essential to growing your relationship with your donors and volunteers. Here are 3 tips to help you optimize your website. 
Simplify Your Website Design
Your website should be simple to understand, navigate, and engage with. This is what separates a great website that works for you from a website that doesn't. You can optimize your website, making it easier to navigate by simplifying the content.

More isn't always better. Hick's Law says that the more options we have the less likely we are to make a choice. Start with your site's navigation and narrow the choices to less than seven options by focusing on the most important actions you need your visitors to take.

When navigating through your site, remember the three-click rule. All content should be available in three clicks or less. Keeping to this rule ensures that your site is easy for your visitors to use and it aligns with research showing that people are much more likely to engage with a site where they can scroll through information rather than click through multiple pages. 
If you need some inspiration these nonprofit websites are examples of well-designed sites.
Clarify Your Content
A nonprofit website homepage needs to clearly relay your mission and explain how you are making an impact to convince people to support your cause.
You only have 5 seconds to grab someone's attention when they reach your site. This is why it's important to be really specific about who you are, what you do, and who you do it for. Throughout your site, continue to speak clearly and concisely as you go into detail about your mission and how people can support your cause. 
Use the power of storytelling to engage with people's hearts and minds. Relay the power of your mission and how it creates change to inspire people to become donors and support your mission. 
Being clear in the actions you want people to take will help you attract more donors and volunteers. Your donation button should be prominently displayed and easily accessible from every page of your website. Each page of your site should contain one focused call to action that ties into the main purpose of your website. 
Don't Forget About Function
The functionality of your site should make it easy for visitors to get involved with your organization's cause by signing up for events and making online donations. 
Did you know that around 50% of people are using mobile devices to look at content online? This means that if your website isn't mobile-friendly you are actually pushing potential donors away. Browse your nonprofit's website on your phone and assess where modifications would make it more user friendly. 
Does your website take a long time to load? Website visitors have little patience when it comes to accessing information. Talk to your website's administrator to optimize your page load time so people will be more likely to learn about your organization.
As a parting note, here are Redstart Creative's 3 principles for website design:  
The navigation is for people who know where they're going.

The homepage should create engagement and invite people to explore. 

Create a robust footer to be used as secondary navigation so people don't have to scroll.
If you're planning to update your existing nonprofit website or start from scratch Redstart Creative can help.