Website Redesign: The Final Jumpstart Step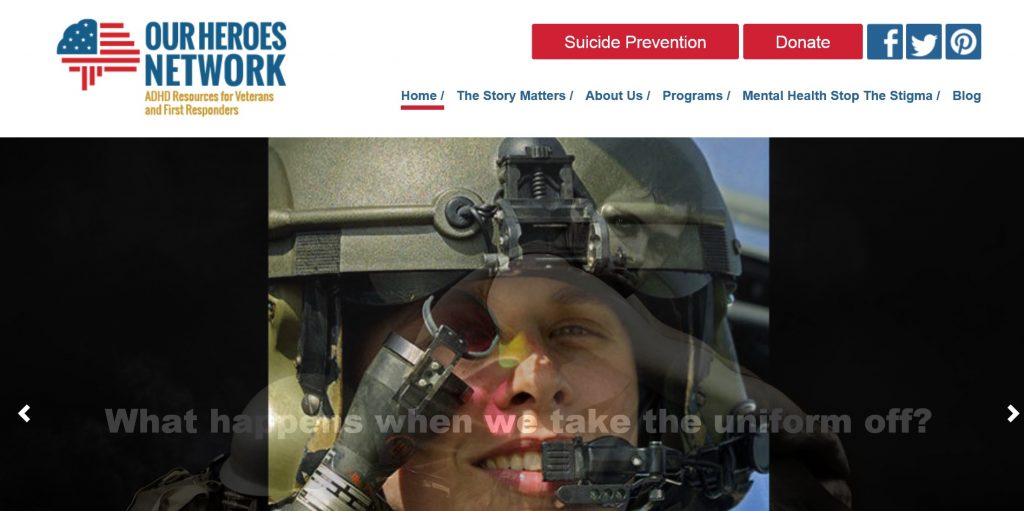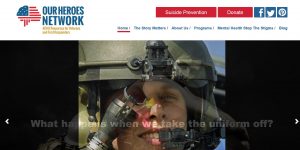 Crafting the identity of a new or young organization is a careful process requiring several steps. We have explored this process over the past year through our progress with the first Jumpstart for Nonprofit's recipient, Our Heroes Network.  The organization, which works with veterans and first responders who are afflicted with Attention Deficit Hyper-Activity Disorder (ADHD), and other associated disorders, received a comprehensive branding and website package. We followed them through the announcement of the award, the renaming of the organization, and a redesign of their logo. The final step in the process was to redesign the organization's website.
There are many options for website development out there. As we mentioned when we discussed our redesign of the Prince George's Child Resource Center's website, Redstart Creative uses the WordPress platform because of its flexibility in development and accessibility for the client to adapt their site. This knowledge of the capabilities of WordPress guides our initial planning steps with clients.
The process with Our Heroes Network began the way all our website development processes start, with a meeting with the client, our Creative Director, Electronic Project Manager and Content Strategist. We discussed navigation, visuals and content.
Navigation and content are very important in creating a website. Your content will largely determine how well your site performs. It is this reason that we have a Content Strategist on our team to help guide your message and assure you are using SEO keywords in your content so you can be found quicker. A big shout out to team member Henry Mortimer for donating his content services to Our Heroes Network.
This first meeting is one of many that break down into three phases outlined below.
Planning and Exploration:
During the planning phase we will discuss your site map, must-have functionality, design wishes etc. During this phase there will be much discussion on user experience and site architecture. Other than the development phase, this is one of the most time intensive phases of the project. During this phase 1-3 in person meetings will take place (up to two hours each) to assist with the planning.
Design:
The design phase in a project using a stock theme will be less intensive than that of a custom developed WordPress theme. During this phase we will select, mock up, and present two themes based on your goals, branding, and functionality requirements. Redstart Creative will only present responsive built themes to ensure your site can be viewed on any type of hardware.
Development:
During this phase, functionality is given to the design layout. We will load your content into a prefabricated and fully functional marketing tool. We will ensure that all the functionality that was discussed during the initial planning phase is incorporated. We pride ourselves on providing both a polished finished product on the front end and a user-friendly experience behind the scenes—anyone in your organization will be able to easily make edits to all aspects of your website.
To make sure that organizations are able to update the site, we sit down with our clients and conduct a training on the system. Our goal is to make sure you can leave the training confident in your ability to make the regular changes you need to keep your site fresh. Of course, we are always available if you do need assistance in the future.
If you are looking to create a website for your organization or to upgrade your existing site, we would love to help you. Contact us at 443-798-2773 or rebecca@redstartcreative.com. If you'd like to learn more about the Jumpstart for Nonprofits program, please visit the Jumpstart page on our website.