Are you ready to work with us?
Our team of experts will help you adapt your messaging, transform your organization with a new website or assist in your marketing campaign.
People Helping People
Your organization is devoted to helping others; we are devoted to helping you. That's why Redstart Creative provides monthly design and digital marketing support for nonprofits.
Comprehensive Design Packages
Whether your organization needs a clear identity or just an image refresh, there's a package right for you.
Learn from Us
Free marketing gold is available in blogs, videos, and more.
Empowering positive change
At Redstart Creative we love helping people do good things by helping you grow awareness for your organization and connect with clients and donors through clear communication.
We have a team of digital and print professionals with over 25 years of experience serving the unique needs of nonprofit organizations. We can lend our expertise to support your current team or take on the role of your marketing department to ensure your continued growth with our monthly support packages.
GetStarted Marketing Course
Redstart Creative is offering The GetStarted Marketing Course, a six-module online course that you can do at your own pace where we will be sharing the same methods we use with our one-on-one clients!
You are doing amazing work and we want to help you get your message out there in an effective way that isn't cost-prohibitive to you!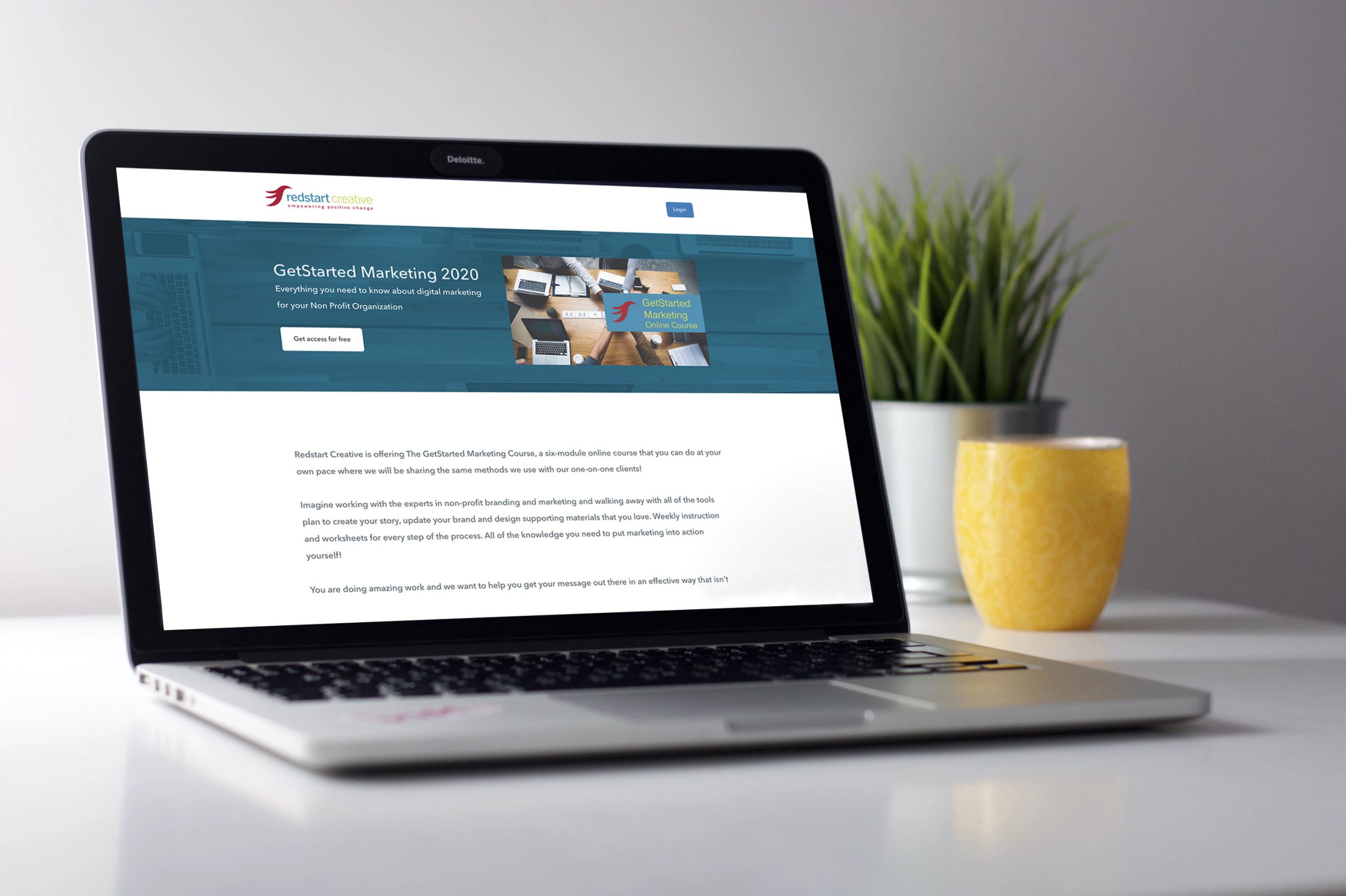 "I really admired your easy communication style, your clarity, and the quality of information you were willing to share. I never felt like you were pitching your services but what you were sharing in both cases was valuable information that you could easily charge for. I really respect that generosity and it has benefited my ministry immensely."
Kaely Linker, Pregnancy Clinic
"I have been fortunate to see and hear Rebecca speak twice in recent months. Her presentation style is highly engaging and interactive. She tailors the content of each presentation to the target audience, anticipating what information they will want and need, as well as the questions and concerns they may raise. Her presentations frequently anticipate these items, and in cases when a question or comment goes beyond what she has already prepared, she draws upon a wealth of experience and existing best practices in her responses. Rebecca is also extremely approachable in terms of follow-up and consultation afterward, freely giving of her time and insights."
Jeffrey D. Samuels, Ph.D., President and CEO, World Languages 2060, Essential Tactics for Building a Great Website
"Rebecca's session provided a ton of useful information that I could implement right away. I appreciated that she was open and candid about what we needed to know about marketing, especially for small nonprofits or those without a budget to pay someone. It truly was a learning experience and not a "sales pitch" where you only get about half the information you need. Definitely one of the best conference sessions I've attended in a long time."
Wendy Jeffries, Executive Director, TasteWise Kids, Marketing Essentials: What Should Be in Your Plan?