At Redstart Creative, we're passionate about what we do: providing branding and digital marketing to nonprofits and small businesses who are empowering positive change in the world. We work with organizations who are leading efforts for social impact and equity in education, the environment, and human services in their communities. Get in touch to learn more about our range of services!
Here are some of our core offerings: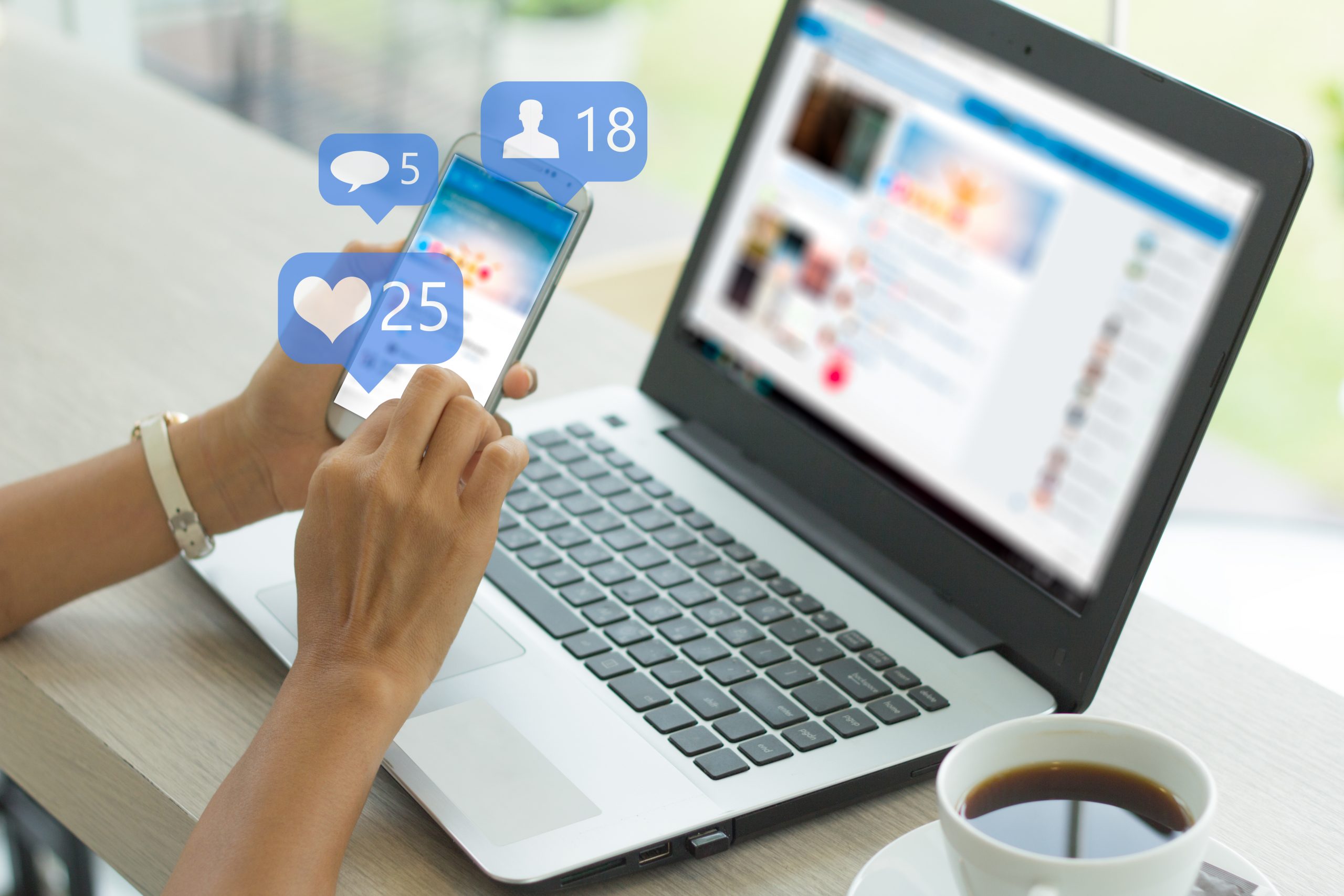 You've heard it before – more and more people are spending time online these days. This means organizations have to follow suit or risk being left behind. Digital marketing – which includes everything from SEO to social media to emails – is an increasingly vital element of any business or organization, and it will only become more important as time goes on. Now is definitely not the time to let your digital marketing efforts fall by the wayside.
Succeed with Redstart Digital Marketing
Luckily, you've got plenty of options for digital marketing success, whether you want to optimize your website, push social media content, or nail down your brand messaging. The only must-have? A fabulous digital marketing team that will help you shine.
Redstart is here to help you achieve a stronger, more successful presence in the digital world by providing the knowledge and assistance you need to meet your goals. Don't have time to prioritize your email list or Instagram? We can help. Want to spruce up your site to draw in more donations? We've got you covered.
The Affordable Digital Marketing You Need, When You Need It
While some digital marketing techniques may require heavy investment, we offer inexpensive monthly packages that will fit any budget so you can get the support you need. In fact, you'd be surprised at what we can do on a minimal budget.
Our cost-efficient digital marketing packages include elements such as monthly strategy meetings, social media posting, custom content, monthly review reports, and website edits and maintenance. There are so many ways to enjoy a successful digital marketing campaign, and our expert team will help you find the one that's right for your organization.
We're proud to support the invaluable work that non-profits do by providing high-quality, affordable, and timely digital marketing assistance. Let us take care of the technical side of things so you can focus on what truly matters.

Learn More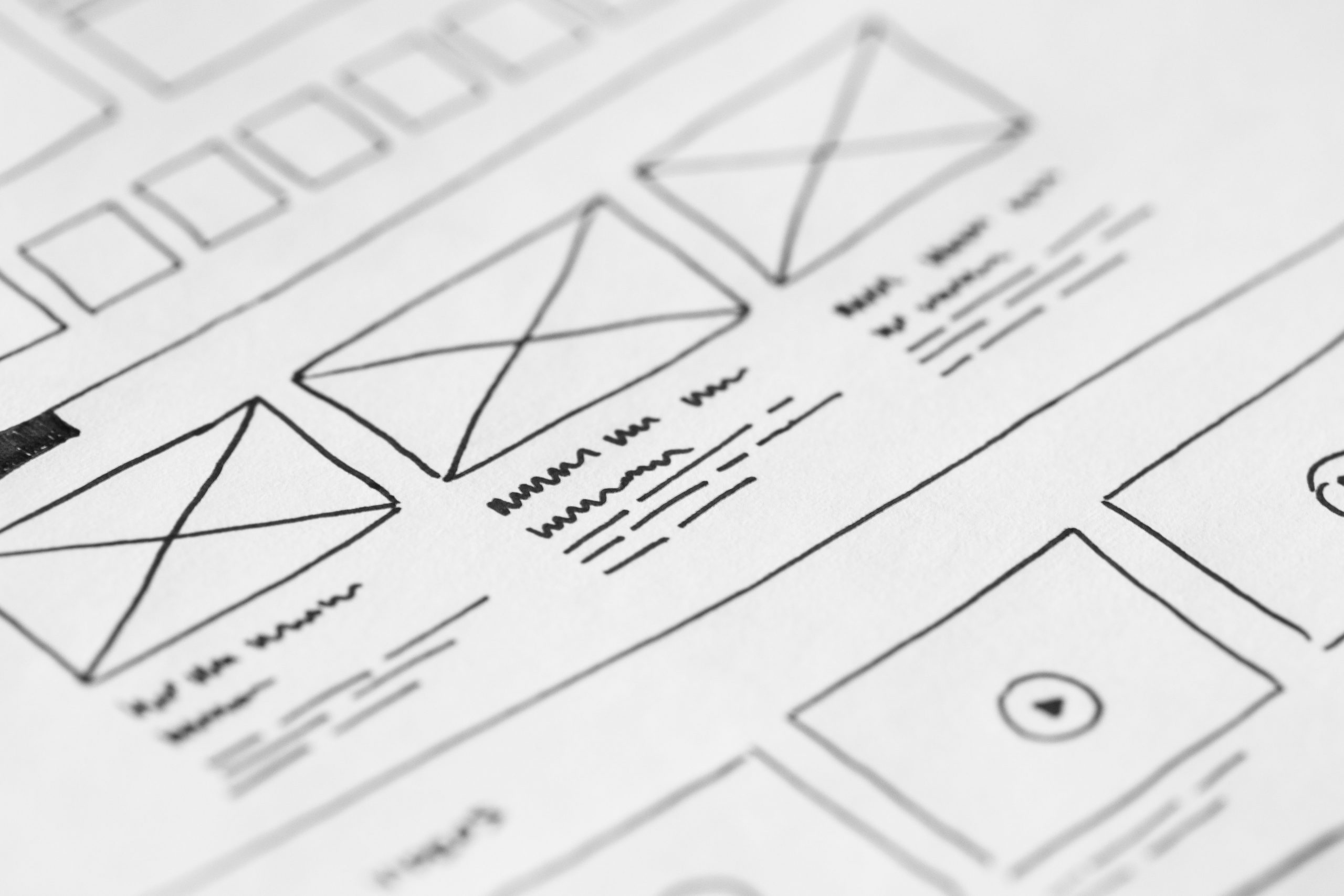 The best website is one that works hard so you don't have to – and that's the kind of website we can help you achieve. Your organization's website is your online address, so it's important to make it as accessible, intuitive, and aesthetically pleasing as possible so you can make a great impression on any visitors who come to your site.
Create the Website that's Right for You
Our team at Redstart will help you plan, design, and develop the website your organization needs to achieve your goals, creating stunning visuals and custom content that will delight and engage site visitors and help convert them to lifelong brand believers. Sounds great, right? But we don't stop there.
We also give you the tools you need to make sure your site remains spectacular long after we're done with it. You'll receive a two-hour training where we'll explain how to manage and optimize your content, as well as tips and best practices for keeping your content relevant so you can achieve better SEO.
Already have an existing website? Not a problem! We can help you strengthen and develop your current content, update your visuals, and ensure your site scales seamlessly from computers to mobile devices.
Create the Site of Your Dreams with Redstart Creative
As internet and mobile use increases, it's important to stand out from the crowd with a high-quality and professional website that will improve SEO rankings, offer 24/7 access to important information about your organization, promote your mission, and increase your visibility and reach.
Our website design packages are affordable and customizable so you can create exactly what you need, no matter your budget. Ensure that your organization has every advantage possible by investing in a high-quality site that you can benefit from for years to come.

Learn More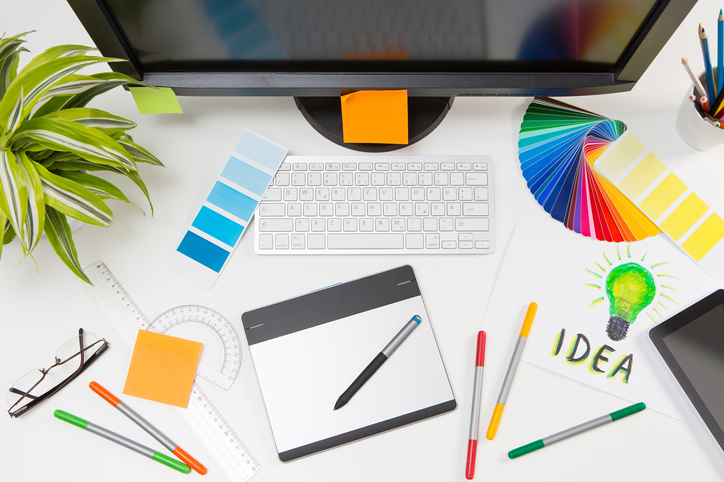 A picture is worth a thousand words, and some great graphic design is worth even more. Eye-catching visuals are a great way to enhance your organization's impact and achieve the success you need to excel. Our skilled team of designers combines art and technology to create striking and unique designs, graphics, logos, and other visuals for your organization.
Redstart Graphic Design Services
Logos. Make a memorable first impression with a stunning logo designed by our team at Redstart. Our logo designs are custom-made to reflect your unique mission and organization, encompassing all the great things that make you, well, you! Our logos look great on business cards, promotional items, brochures, and more.
Annual Reports. Your annual reports contain all the important information, from how you're using your donations to the accomplishments you've had over the years. But a serious topic doesn't mean a boring presentation. Relevant visuals and an engaging delivery can go a long way to making your reports remarkable. When it comes to annual reports, we go above and beyond to make things interesting, inspiring, and unforgettable – all while striving to match your organization's vision and goals. You've accomplished a lot, so why not let us help you celebrate it?
Direct Mail. We may live in a digital world, but direct mail still has its place as a cost-effective and efficient way to reach out to members, shareholders, and potential donors. We offer personalized campaigns with attention-grabbing visuals that are sure to please.
Accomplish More with Our Visuals and Designs
Want to know a secret to success? It's all in the visuals. High-quality designs are a great way to give your organization the extra attraction it needs to stand out and be memorable.
We're here to provide the images and designs you need at the prices you can afford with our economical Logo, Annual Report, or Direct Mail graphic design packages. Whatever your budget, we'll find the right fit for you so you can start enjoying the benefits of our beautiful designs.
When people understand and believe in your vision, you'll find that they're more interested in contributing to your cause. For non-profits, achieving this level of care often means it's necessary to invest time in creating an authentic and impactful story that not only supports your goals and methods but also resonates with your audience so they want to see you succeed. In other words, it's always a good idea to spend some time on your brand messaging.
The Importance of Strong Brand Messaging
Your brand message is the backbone of your organization. It shows up in everything from your About Us Page to your blog posts. It's all the communication you have with your shareholders, members, potential donors, and anyone else your organization interacts with. This means that it's incredibly important to create an honest, clear, and appealing message to act as a solid foundation for the rest of your online presence.
Unlock Your Brand with Redstart Creative
Our team at Redstart is here to help you find your unique story and turn it into something that speaks to others. We understand that crafting the perfect brand message can be tricky and requires the utmost care to get everything just right. That's why not only do we offer conventional brand messaging services, but we've also created the QuickStart Messaging and Strategy Package. This unique and affordable brand messaging package is designed to help you assess and redefine your brand, adding clarity and relevance to your current content.
Your brand is the lifeblood of your organization and a critical element of your online presence. Our experienced team can help you strengthen and enhance your brand message so your organization can better inspire and motivate others to join your cause. We believe in your mission – now it's time to help everyone else do the same.

Learn More