6 Key Sections to Include in Your Nonprofit Annual Report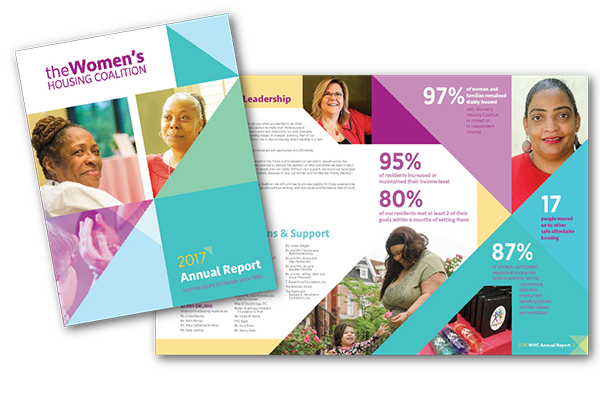 Annual reports are a cornerstone of nonprofit organizational governance. It ensures fiscal transparency, highlights key experiences from the previous fiscal year, and serves as a snapshot in time of where your organization was during a particular moment. Done right, it can be an effective tool for recruiting new board members and spurring individuals, foundations, and other organizations to provide donor support. 
If this is your first time creating a nonprofit annual report, the process might seem daunting. You might be asking questions such as, how should the information be organized? What's the order of importance? Is there a minimum or a maximum page length that's considered optimal? 
The good news is annual reports tend to follow a similar structure, which means you have a framework within which to work. As long as you meet those fundamentals, you can do as little or as much as you please. Here are the six key sections to include in your nonprofit annual report: 
1. Letter from the Executive Director
This is the first thing most annual reports start with, and for good reason: the letter is an opportunity to highlight meaningful moments of the past fiscal year while looking ahead to what is expected in the future. It's also a great place to remind your supporters of your commitment and priorities and how they continue to align with your organization's mission, vision, and values. Need ideas on how to fill out the letter? Consider referencing the challenges and successes of the previous fiscal year; leadership and/or board member transitions; special grants received; anniversary celebrations; and more. 
2. Program Updates
These differ by organization, but we like to think of these as your feature stories. This is where you can drill down into how your nonprofit makes a difference. Maybe it's a story about individuals who were directly and positively impacted by your organization. Maybe it's a new program that just rolled out that you're really excited to promote. Maybe it's a tribute to outgoing board members. Think of these program updates as opportunities to convey your impact. 
3. Financial Statements
By disclosing your revenue, overhead, expenditures, and so on, you're telling your donors and volunteers that you are an organization worthy of their trust. At the very least, be sure to highlight significant figures — and should you want to go into a more detailed financial statement, that's fine too. 
4. Board List (and/or Staff Lists)
As a nonprofit, your organization is steered by both staff and a board of directors. Listing them in your annual report can help your readers identify who is at the helm and provides an avenue into the organization if they want to make a personal connection. For prospective funders, it can also be a tool to ensure that their contribution will be wisely managed. 
5. Donor Lists
Nonprofits rely heavily on the generosity of foundations, corporations, and individuals. This is an opportunity to recognize them — and also encourage people to up their donations or start in the first place! You can list donors alphabetically or group them based on their level of giving. If your organization's donor list is exhaustive, consider listing from a specific amount upwards instead of from $0.
6. Visuals
Text is great, but after a while, our eyes can start to get weary, especially when looking at statistics and numbers! Use visuals such as photos, graphics, charts, tables, etc. to add some pizzazz to your annual report and keep your reader engaged. 
Now you have a few ideas on how to organize your nonprofit annual report! If you have more questions about what belongs in an annual report or are looking for assistance in the creation and design, we'd love to help. Our creative team has decades of experience in crafting engaging and visually appealing annual reports that tell your organization's story.