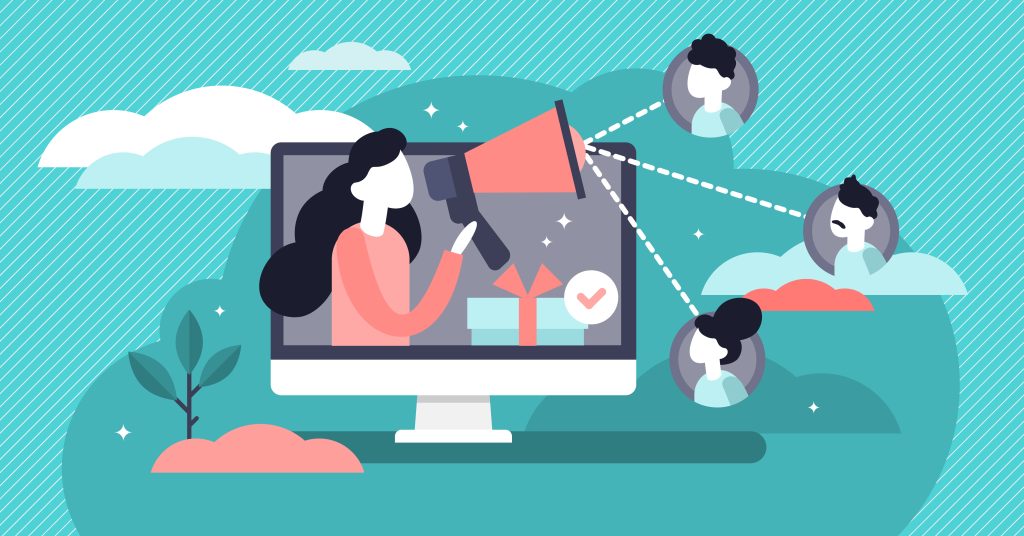 When communicating with your audience, it's important to consider the voice you use in your messages. You probably don't speak to your mail person the same way you speak to your parent. The same is true for how you speak to your various audiences! Think of it this way: would you use the same message for your donors as you do your clients? Probably not! Those are two different audiences with two different purposes — and different directions you want them to take. The most effective messages consider your audience and the purpose of the communication.
Following Brand Guidelines
Before you craft any message, it's important to consider your organization's brand guidelines. Brand guidelines help you achieve consistency across all messages and platforms. They can include things such as when to use your company's logo, how to abbreviate your company's name, specific colors to use, and keywords to include or avoid. If you don't have brand guidelines in place, Redstart Creative can help you develop brand guidelines that will express your vision and voice across any platform! 
Considering Your Purpose, Audience, and Platform
Your audience can be vastly different depending on the purpose of your materials. Below are a sample of messages and what might be appropriate for each associated audience:
Annual reports: An annual report is a factual document that reaches many stakeholders of a company. The intent is to share how your organization has performed in the past year and to forecast the goals for the future. The message should be fairly formal with clear information presented in digestible sections.

Websites: Your website houses important information for all of your audiences. It needs to address their needs and answer their questions. Information should be presented in a voice that reflects your organization's personality while focusing on relaying information in a concise way. This may mean your tone is informational, chatty, or casual. The key is to make the materials presented as accessible as possible for your audience. 

Fundraising appeals: It's important for any fundraising appeal to engage your audience with a clear call to action (Donate Today! Join Us At the Gala!). You're asking your reader to join you in an effort, so you should do your best to make it sound easy and compelling! 

Social media posts: Social media posts tend to include timely information for your followers in bite-sized amounts. They can promote a specific campaign, offer, or event. The key is to refer interested users to find more information on your website. Your message should be brief and friendly. And it's important to remember that different social media platforms have different vibes. For instance, Facebook tends to be useful when it comes to presenting information about events or campaigns, whereas Instagram is a great place to highlight current work through captivating images and short videos.  

Blog posts: Blog posts are great ways to speak directly to your target audience. They're informative and can use a friendly voice. Think of it like telling a friend about something you're excited to share with them. An added benefit of blog posts is that you can then repurpose the material to be shared in other formats, sometimes with very little tweaking.
Whether you need to develop brand guidelines, want help on how to best reach your audience through various channels, or anything in between, Redstart Creative is here to help! Contact us today!