Empower4Life (originally Empower 410) is a non-profit organization whose primary mission is to teach homeless children the skills they need to be happy and healthy. With strong backgrounds in education, the team at Empower4Life embrace a "teach a man to fish" approach to helping homeless youth. Empower4Life (E4L) came to Redstart Creative for help refining their brand and messaging.
Freshstart Branding
Messaging
Logo
Stationery
Website

To craft an authentic and compelling story that matched and supported their unique culture and strategic goals.
To create a clear, more focused message — delivering the right message, to the right audience.
To increase awareness, improve communication and spark growth— in an increasingly competitive environment.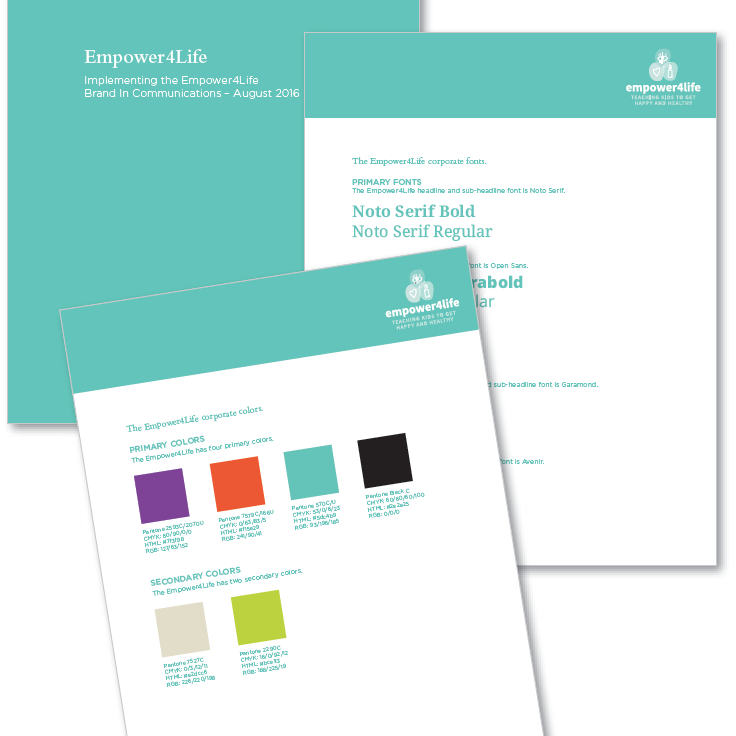 The brand personality and tone was not aligned with the organization's true personality. The words they were using to convey their message were too general in tone and did not directly align with or draw on the organization's founding principles and core motivation.
Their website offered many features of their organization, without explaining the benefits. The content on the homepage of the website and elsewhere hinted at their value proposition, yet the conclusion was relatively unstated.
Nothing answered the core "Why?" questions: Why does helping homeless children matter? Why do the 'three intertwining components' matter? Or Why does Empower410 do what it's doing?
Their website offered no compelling call to action for the curious or interested visitor — no answer to the question, Where do I go from here? Most importantly, the website didn't concisely answer the question, Why should I choose to engage with Empower4Life?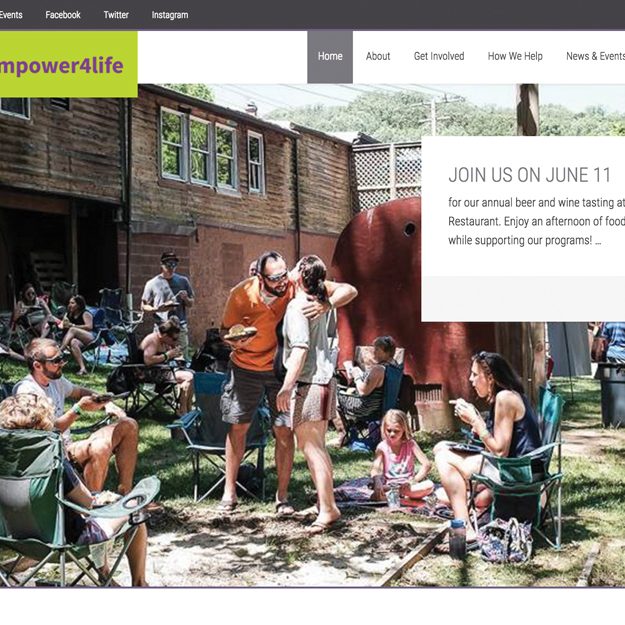 Recommended a name change from Empower 410 to Empower4Life. We felt that although "Empower" addressed the goals of the organization, the "410" was confusing. After proposing several options, the organization chose Empower4Life as their new name.
Suggested a new tagline that was meaningful and memorable. "Teaching homeless kids to be happy and healthy is our top priority," summed it up clearly and effectively.
Established a new mission statement that conveyed the passion around the work they do in specific terms: "To teach children to develop the skills needed to be healthy and productive in school, feel empowered to overcome challenges they face, and inspired to learn, grow and succeed the rest of their lives."
Crafted an "About Us" page that shared the history of their organization, the unique educational needs of homeless children, the reasons WHY they were inspired to create E4L, and their unique approach to addressing
these needs.
Designed a new logo that embraced the new tone of their brand. This meant a new design as well as brand elements such as colors, icons and fonts. Together, these elements reinforced E4L's key message and personality.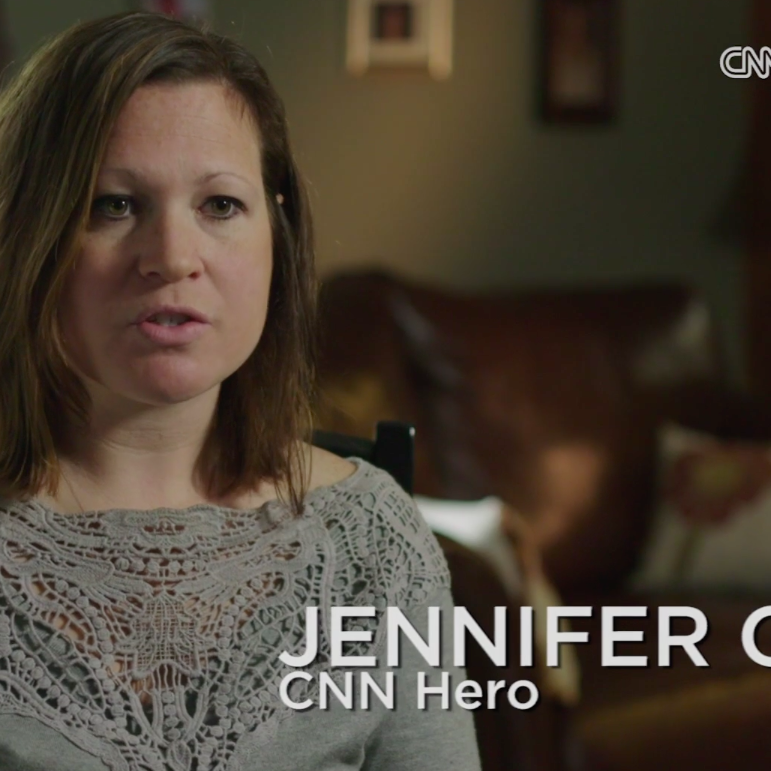 "After working with Redstart Creative on our rebranding, Empower4Life was chosen as the benefactor for the Exelon Charity Golf Tournament. This monetary donation took us to the next level with our work. We were able to expand some programming, including a 5 week summer camp that we created from the ground up. After our web redesign, our donations and page visits increased as well. Most impressively, in 2017 Empower4Life was selected as a CNN Hero. Our founder Jennifer Cox was shadowed by CNN cameras and we received a lot of exposure."
"Redstart Creative and their team of professionals spent a tremendous amount of time learning our story and the 'why' behind our work. With this gained insight, they ingeniously reworked our mission, our vision, our logo, and our name. This rebranding has given the community a much clearer image of who we are, what we do and why we do it. All of this information is vital to our growth on behalf of homeless children in and around Baltimore!"
Jennifer Cox, Empower4Life MD
Ready to get your project started?