Planning for Next Year's Annual Report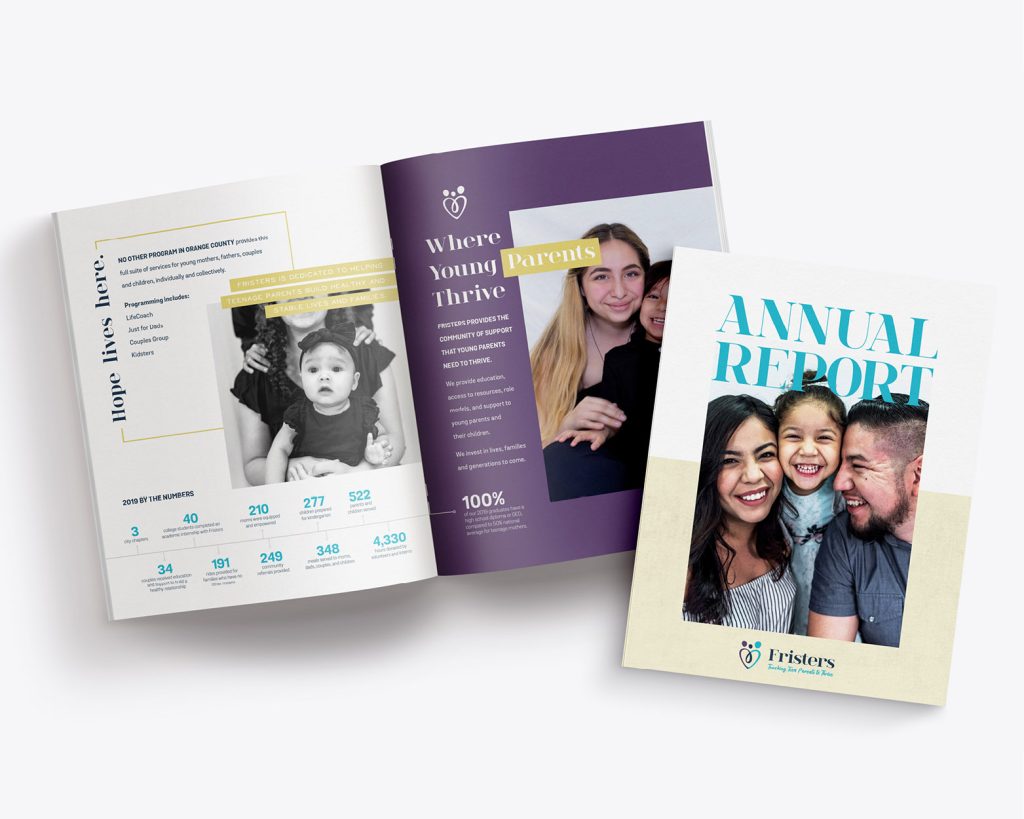 An annual report is like a snapshot of your organization. It captures a precise moment in time and incorporates your organization's highlights, accomplishments, challenges, and upcoming goals. It's also a tool of transparency, to demonstrate your good faith efforts in serving your community. 
Putting together an annual report often has a prescribed flow to what is included — we've written about the six key sections to include in your nonprofit annual report here. But what many organizations forget to consider is how they might want to present the information in the first place! We've put together a nifty little guide to help you get started on planning for next year's annual report.
First things first: no matter where you are in your fiscal year, it's never too early to start thinking about next year's annual report. In fact, a good practice to implement is to take note of accomplishments and highlights throughout the year so that when it comes time to put your annual report together, you already know what content you want to include.
One great way of making this a collective effort instead of a single person's project is by delegating different tasks to members of your team. One person may be responsible for collecting fundraising information, while another may be responsible for curating the past year's accomplishments and highlights. A third person may be responsible for tracking your financial performance and sharing that information when the time comes. This has the added benefit of making sure you're telling the story of the past year while incorporating multiple perspectives.
Next, think about how you want to display the information. For example, an organization that largely targets a Gen Z population may want to think about creating a longer video showcasing the entirety of the year's accomplishments, which can then be broken down into shorter highlights shared on social media channels such as Tik Tok and Instagram.
However, an organization that largely works with an older audience may want to go in the opposite direction and focus on a traditional print format. There's no right or wrong way to do it — it ultimately comes down to making sure you know your audience and how they prefer to receive information!
Another thing you may want to consider is if there are any themes that have come up in your organization's work over the course of the year. If so, that may be something you want to incorporate into the design and content of your annual report. It can inspire the look and feel of the design, it can give your writers a direction to use for the copy, and it can tie it all together in a neat bow. 
Finally, think about your capacity when it comes to creating the annual report. Do you have a budget for photographers? For videography? For design? For writers? What about staff bandwidth? Is this something that can be done in-house or should be turned over to a creative agency? Being able to plan ahead for how the annual report gets created will go a long way in ensuring that you get the results you want. 
At Redstart Creative, we've been creating nonprofit annual reports since we first started and we've only gotten better at them. In fact, you can see samples of our work on our website! Visit https://www.redstartcreative.com/portfolio/ and select "Annual Reports" for a look at our portfolio. Whether you're just getting started or are deep in the trenches of planning your next annual report, we'd love to help! Reach out to us today at https://www.redstartcreative.com/get-started/.