Maryland Business Roundtable for Education
The Maryland Business Roundtable for Education is a non-profit coalition of leading employers that have made long-term commitments to support education reform and improve student achievement in Maryland.
Messaging
Digital Marketing
The Maryland Business Roundtable for Education needed to continue to engage with their community and donors as well as raise awareness about their program, Next Generation Scholars, in their five target counties: Allegany, Caroline, Dorchester, Kent and Wicomico.
This organization hired Redstart Creative to work on a branding and messaging refresh. They also chose Redstart to manage their brand via public relations and digital marketing services. Strong messaging and marketing are essential to get the word out and meet the goals of the organization. To achieve objectives, we needed to:
Identify the best digital marketing outreach strategy to stay connected with the community – i.e., blogging, newsletters, and social media channels.
Create and curate content consistently, that is true to the brand, mission, and goals.
Develop and implement a public relations (PR) strategy that increases awareness of the brand and its new program.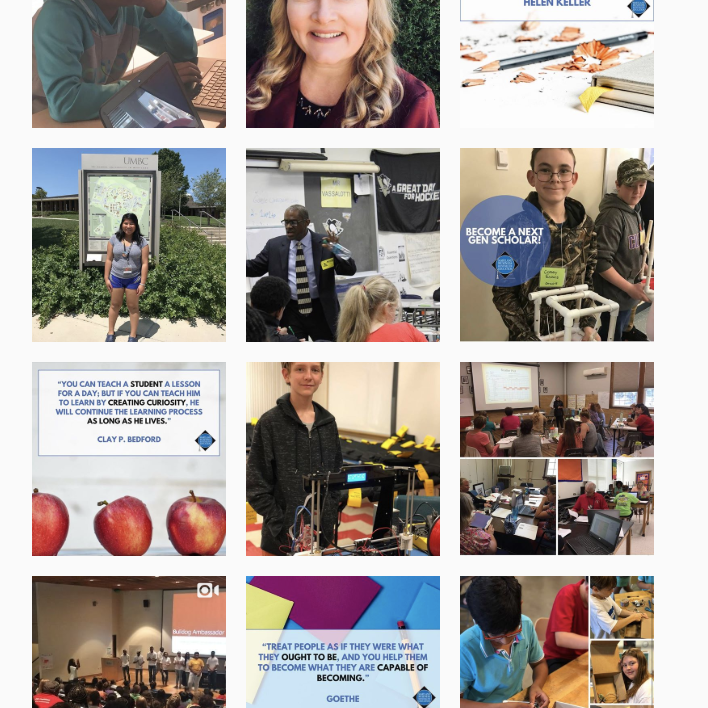 To inform our strategy of aligning with the goals of the Maryland Business Roundtable for Education and their Next Generation Scholars program, we audited their social platforms as well as their print advertising and media coverage.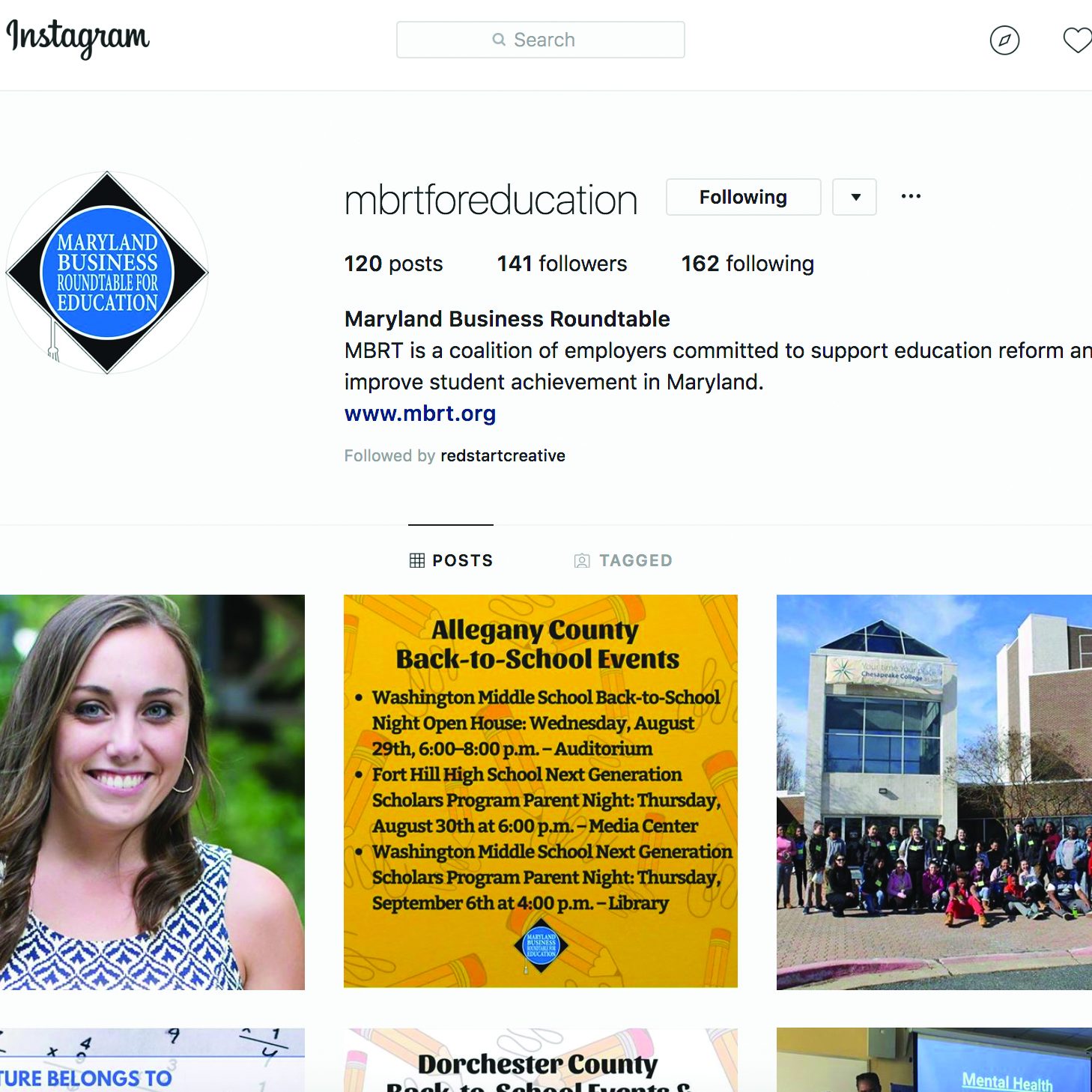 We identified and implemented the following solutions:
Monthly strategy meetings
Blog writing and posting
Newsletter curation and delivery
Content creation and posting to Facebook and Instagram, using a social media management software
Frequent analytics reviews of the website and social media platforms to provide recommendations for adjustments and enhancements
Public and media relations
Graphics creation
Print advertisements
Prior to engaging with Redstart Creative, the Maryland Business Roundtable for Education had not proactively promoted the organization in the local media for quite some time. This provided us the opportunity to re-introduce this organization while announcing the new Next Generation Scholars program. We used their local coordinators as entrée into the hyperlocal media markets and promoted their direct impact in the community.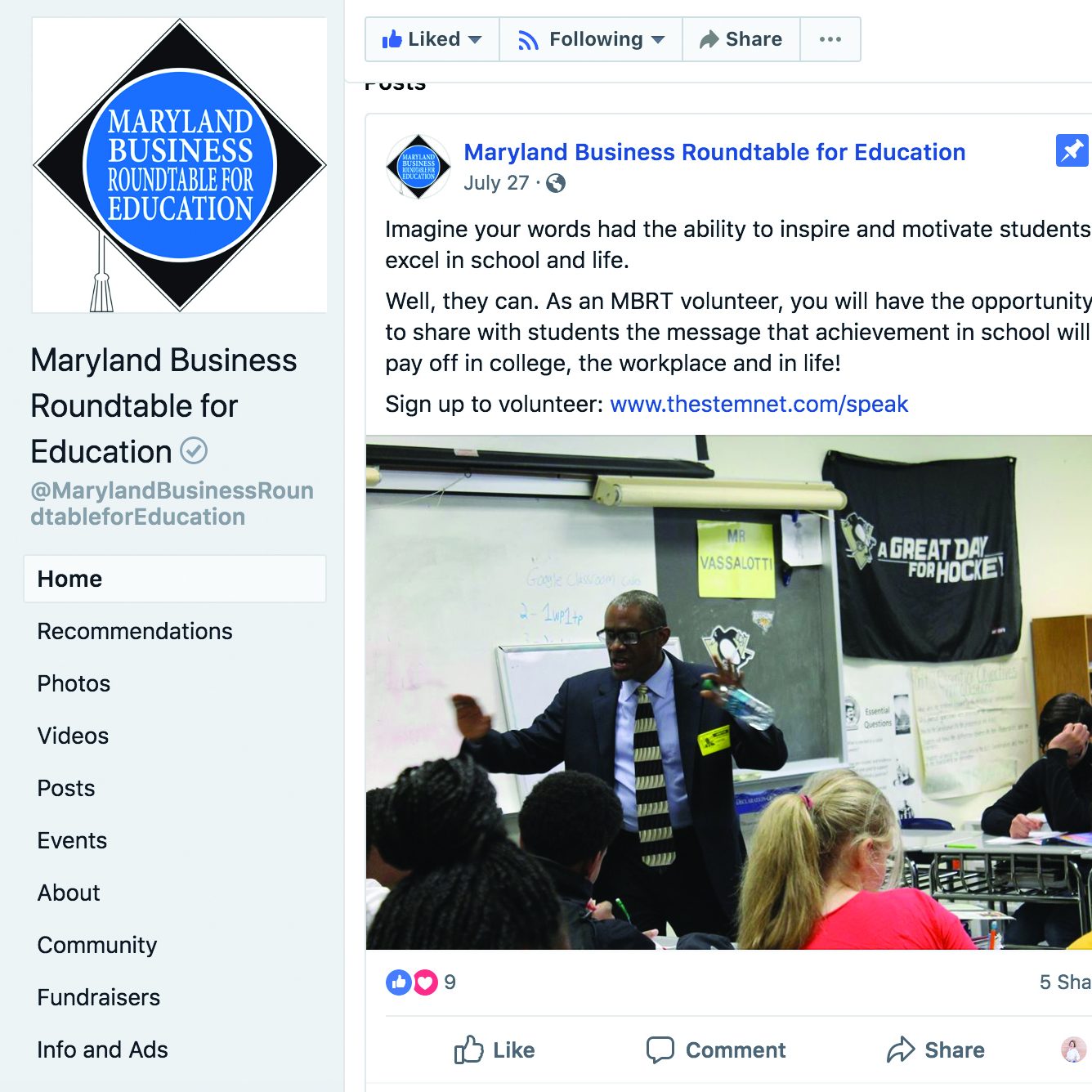 Since taking over their social media management, Redstart Creative has helped Women's Housing Coalition expand their reach and develop a more engaged audience. Since October 2016, our efforts have yielded these results:
Facebook
Posts in July of 2018 received as many as 2,535 views
As a whole, the Maryland Business Roundtable for Education posts had 14,700 impressions in one month
During January through July of 2018, the number of followers on the MBRT facebook page increased by 25% to 509 fans.
Instagram
100% increase of Instagram followers
147 followers with steadily increasing engagement each month.
Public Relations
We earned 28 pieces of positive news coverage in the Maryland Business Roundtable for Education's five counties plus Baltimore, including:
1 TV interview
3 radio interviews
1:30 radio PSA
6 stories with photos from events
Numerous online and print media
Ready to get your project started?